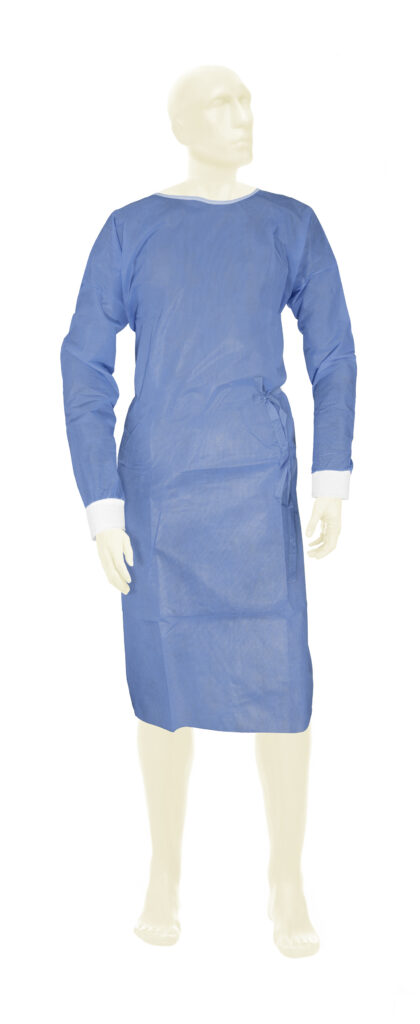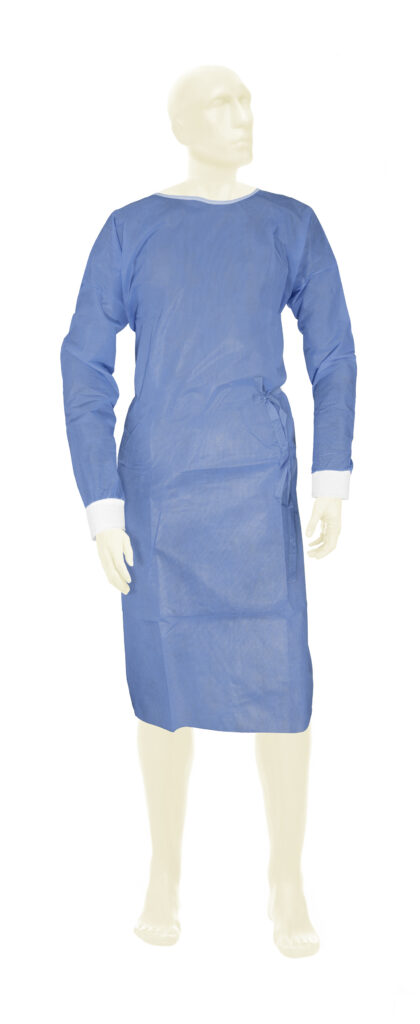 Do you want to place an order?
Our friendly Customer Service team is here to help, and they'll respond to you as quickly as possible
Suavel® OP PRO Standard
SMMS SURGICAL SCRUBS, STERILE
REF number: 5541-44
1
During surgical interventions, wearing the Suavel® OP PRO Standard prevents the transfer of particulates and infectious material from the surgical team to the surgical wound, and vice versa.
Category:
Surgical scrubs made from 35 g/m² SMMS composite material (DIN EN 13795 standard)
Characteristics:
Combined layers provide a highly effective barrier against fluids, germs and light chemical spills
Fastening ties with sterile card at the waist and cuffs at the end of the sleeves; hook-and-pile fastener at neck
SMS wrapping cloth plus two paper towels
Counting cards on the peel pack
This site is registered on
wpml.org
as a development site.