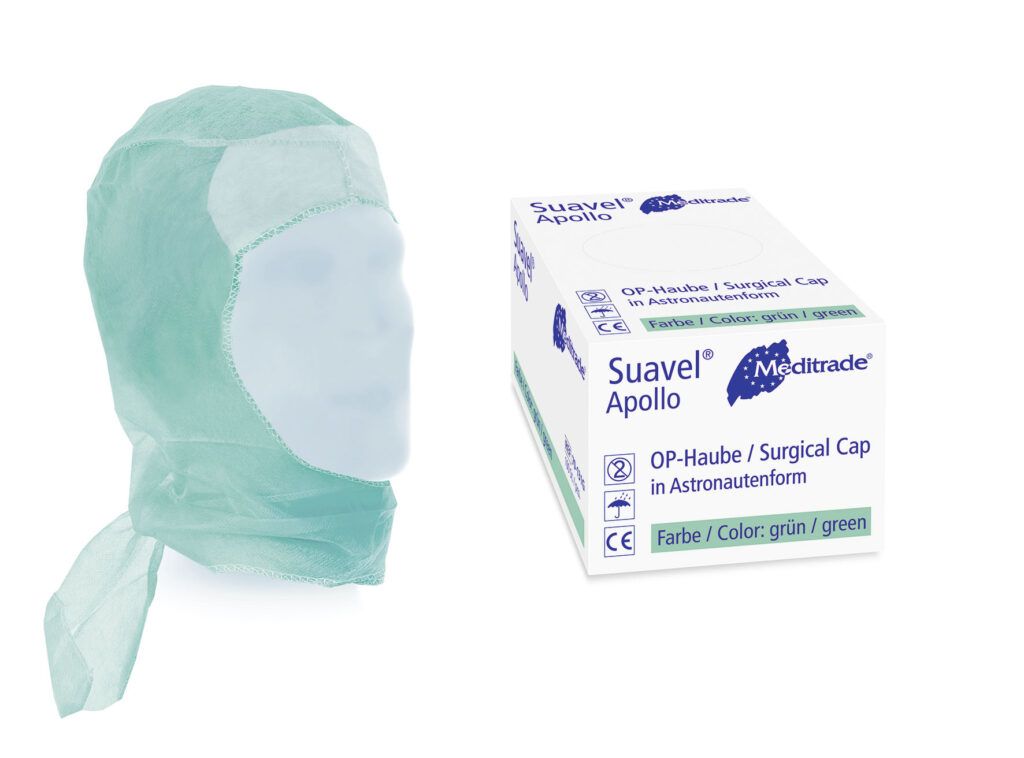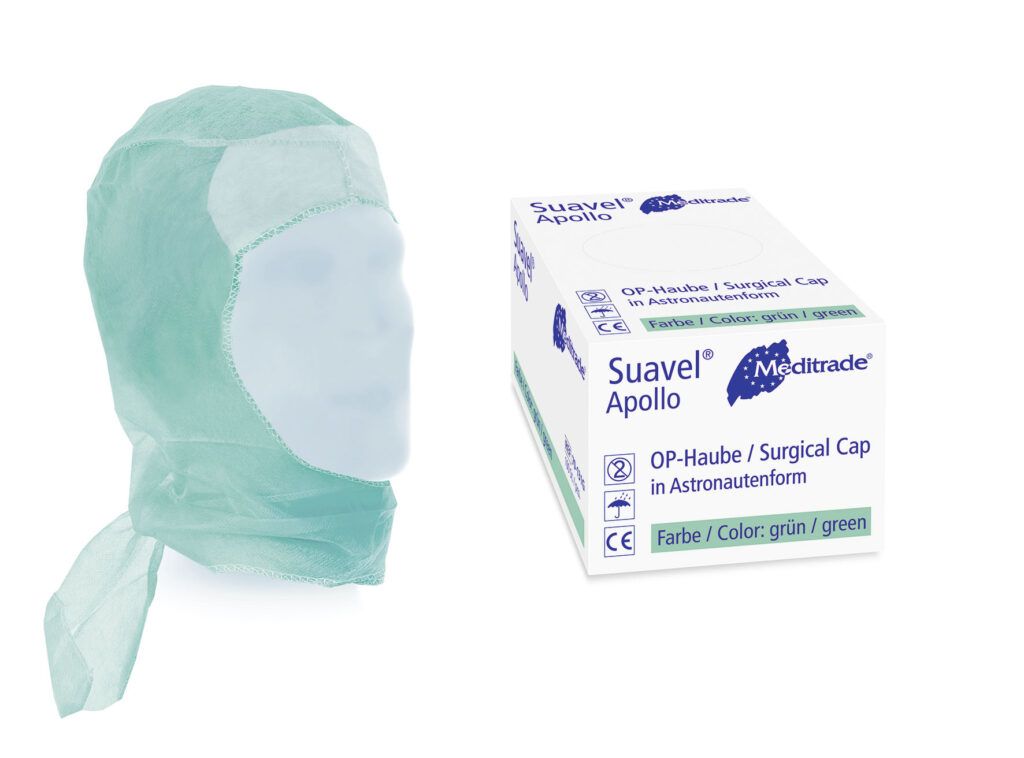 Do you want to place an order?
Our friendly Customer Service team is here to help, and they'll respond to you as quickly as possible
Suavel® Apollo
ASTRONAUT HELMET-TYPE SURGICAL CAP
REF number: 70-131G
1
For operations, for covering the hair and preventing excessive perspiration.
2
Suitable for beard wearers.
Category:
Surgical cap in astronaut helmet style, made from a tear-resistant polypropylene non-woven
Characteristics:
With long ties and neck protection
With integrated sweatband
This site is registered on
wpml.org
as a development site.