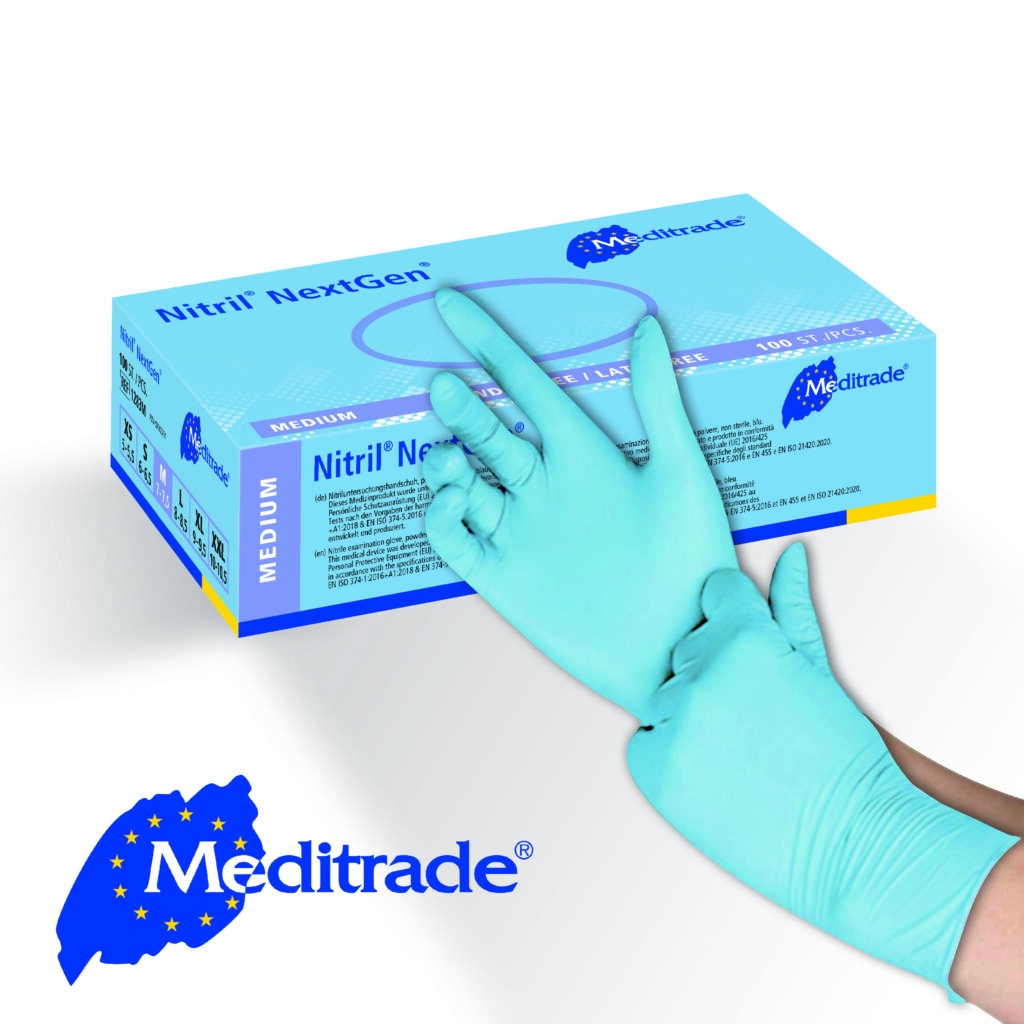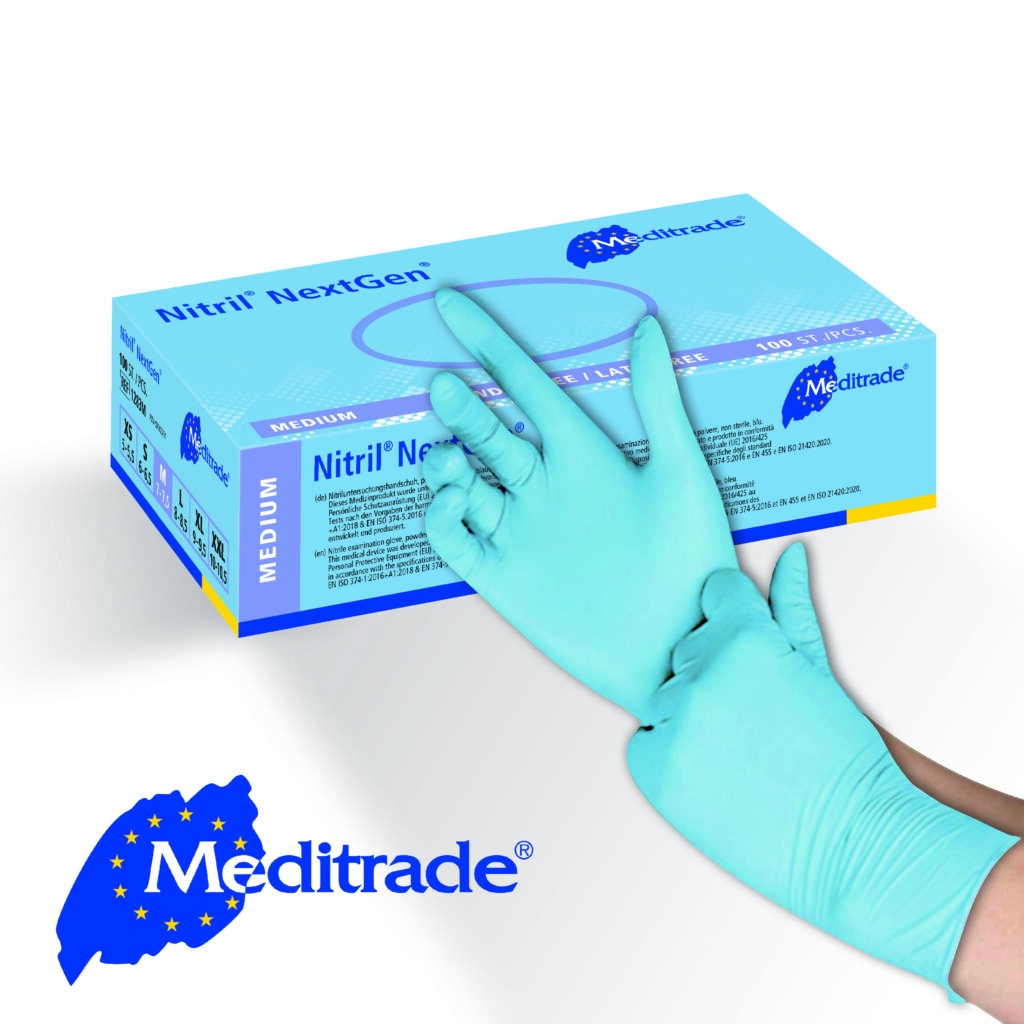 Do you want to place an order?
Our friendly Customer Service team is here to help, and they'll respond to you as quickly as possible
Nitril® Nextgen®
THE STRETCHY NITRILE EXAMINATION AND PROTECTIVE GLOVE
The NextGen ® nitrile gloves from the manufacturer Meditrade are high quality examination gloves made of nitrile and manufactured in Europe. In addition, depending on the size, they have an ideal fit and also an optimal wearing comfort, both for short and long use. They have a blue color and are contained in a practical and handy dispenser box. Incidentally, one package contains a total of 100 gloves, which have been developed through appropriate testing according to the specifications of ISO 374-1 and ISO 374-5.


REF number: 1283
1
Suitable for handling cleaning products and disinfectants and for other applications in laboratories, the pharmaceutical industry, for professional cleaning, catering and food handling in general.
2
Suitable for users with diagnosed latex allergy (type I).
Category:
Nitrile examination glove, DIN EN 455 standard
Characteristics:
Protective glove according to PSA
Powder-, protein- and latex-free
Elastic and tear resistant
Fit:
Ambidextrous fit, with rolled edge
Food contact:
Suitable for contact with food
This site is registered on
wpml.org
as a development site.