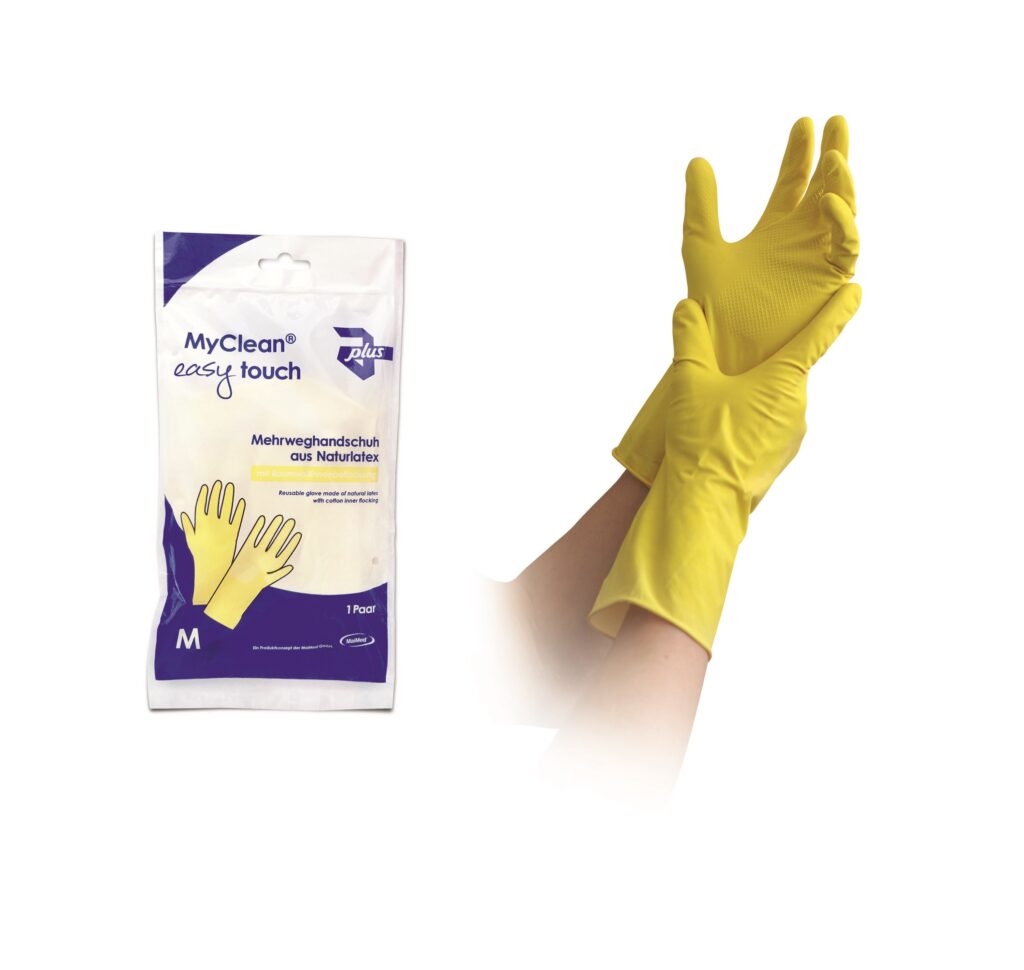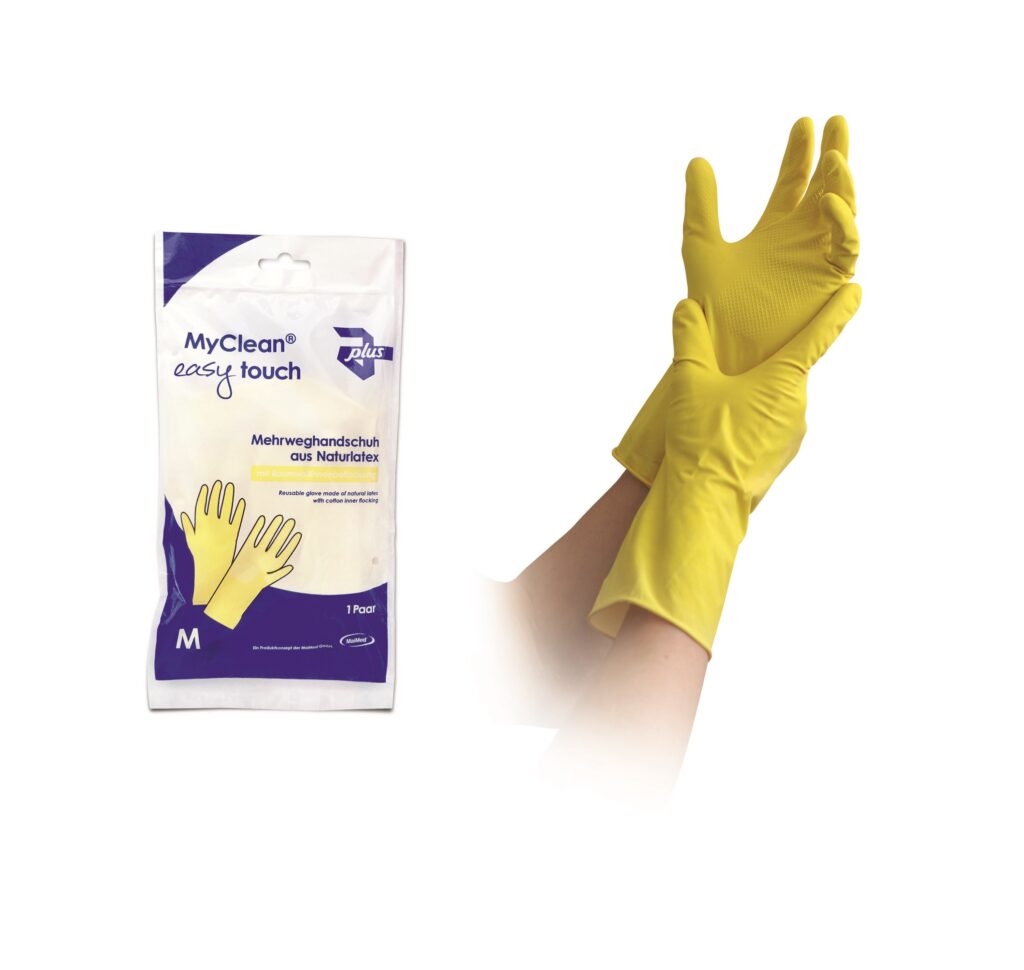 Do you want to place an order?
Our friendly Customer Service team is here to help, and they'll respond to you as quickly as possible
MyClean® easy touch
REUSABLE LATEX GLOVE
REF number: MAM74153-74154, MAM76286 (XL)
1
Especially suitable for cleaning work, and for rinsing, washing, garden work and animal care.
2
As a food contact material, the glove can also be used in the hospitality, catering and food processing industries.
Category:
Reusable latex glove, powder-free
Characteristics:
Comfortable to wear due to cotton inner flocking
Anatomical fit modelled on natural hand posture
Fit:
Fully anatomical fit
Contact:
Suitable for food contact use
This site is registered on
wpml.org
as a development site.