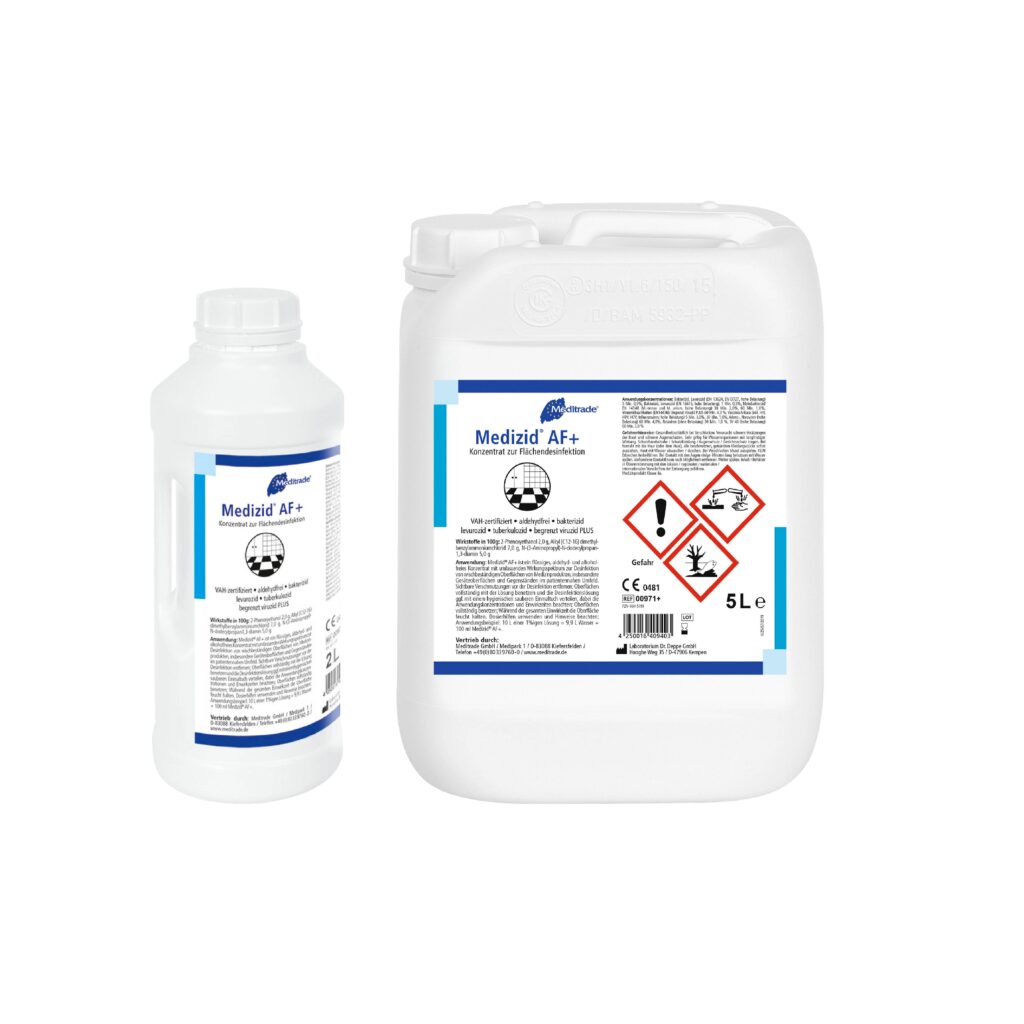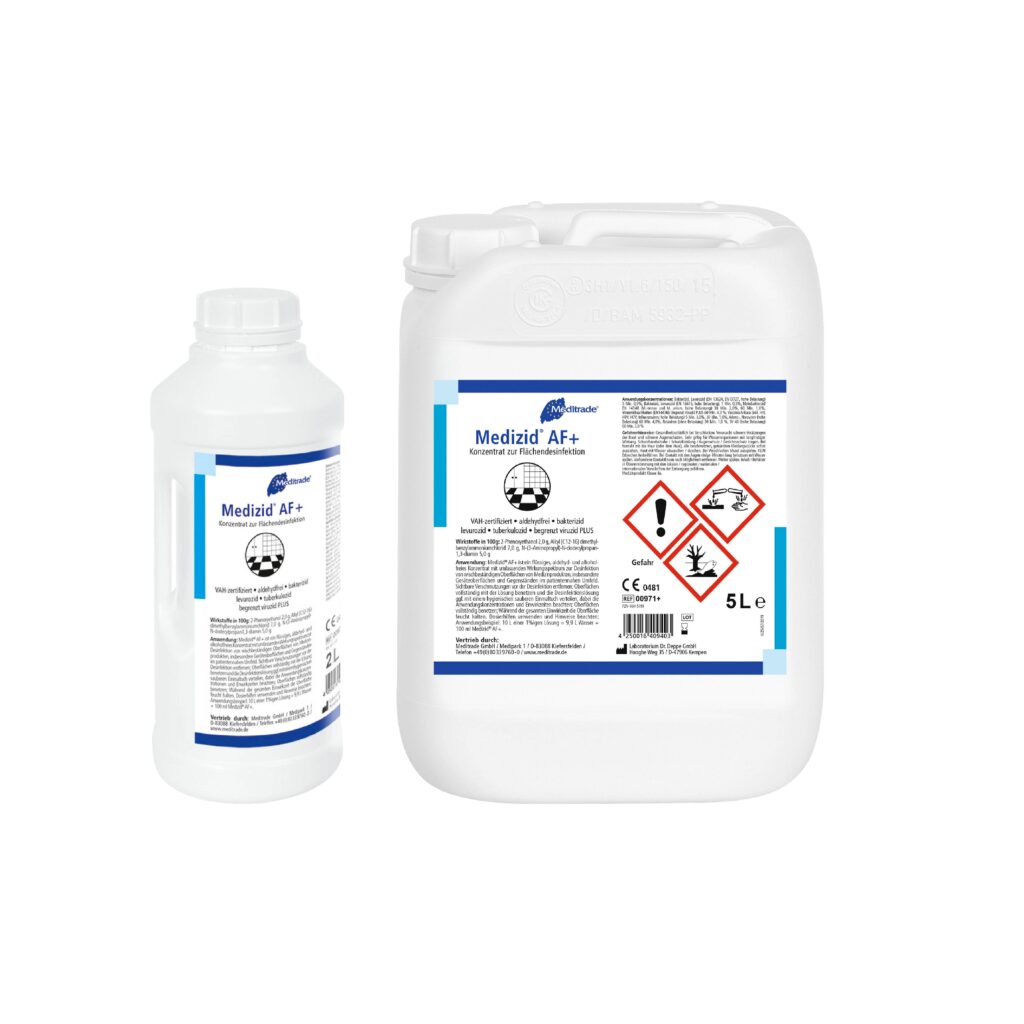 Do you want to place an order?
Our friendly Customer Service team is here to help, and they'll respond to you as quickly as possible
Medizid AF+
CONCENTRATE FOR SURFACE DISINFECTION
Shelf life. 3 years (see label). Shelf life after breaking seal: 12 months. Keep container tightly closed. Warehousing and storage under standard storage conditions (protect from moisture, direct sunlight, heat and frost).
REF number: 00971+; 00972+
This site is registered on
wpml.org
as a development site.