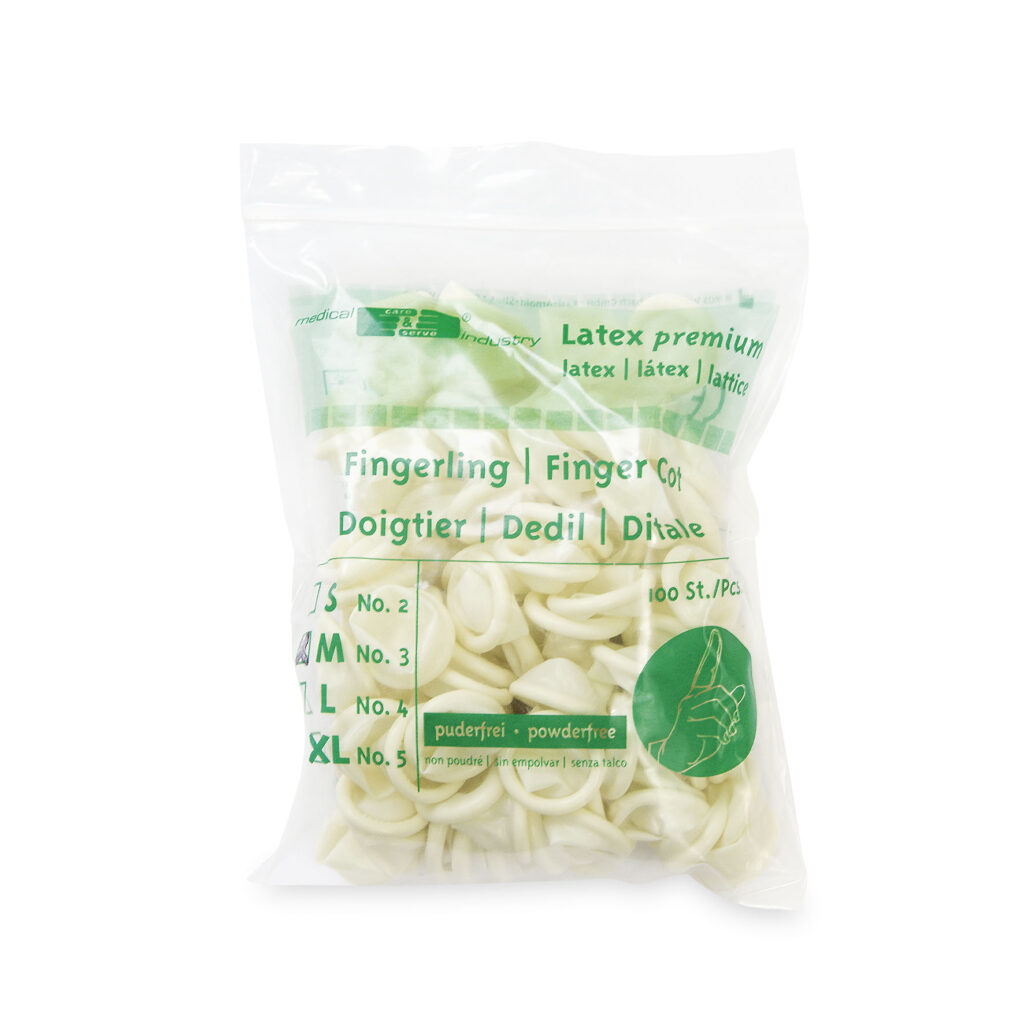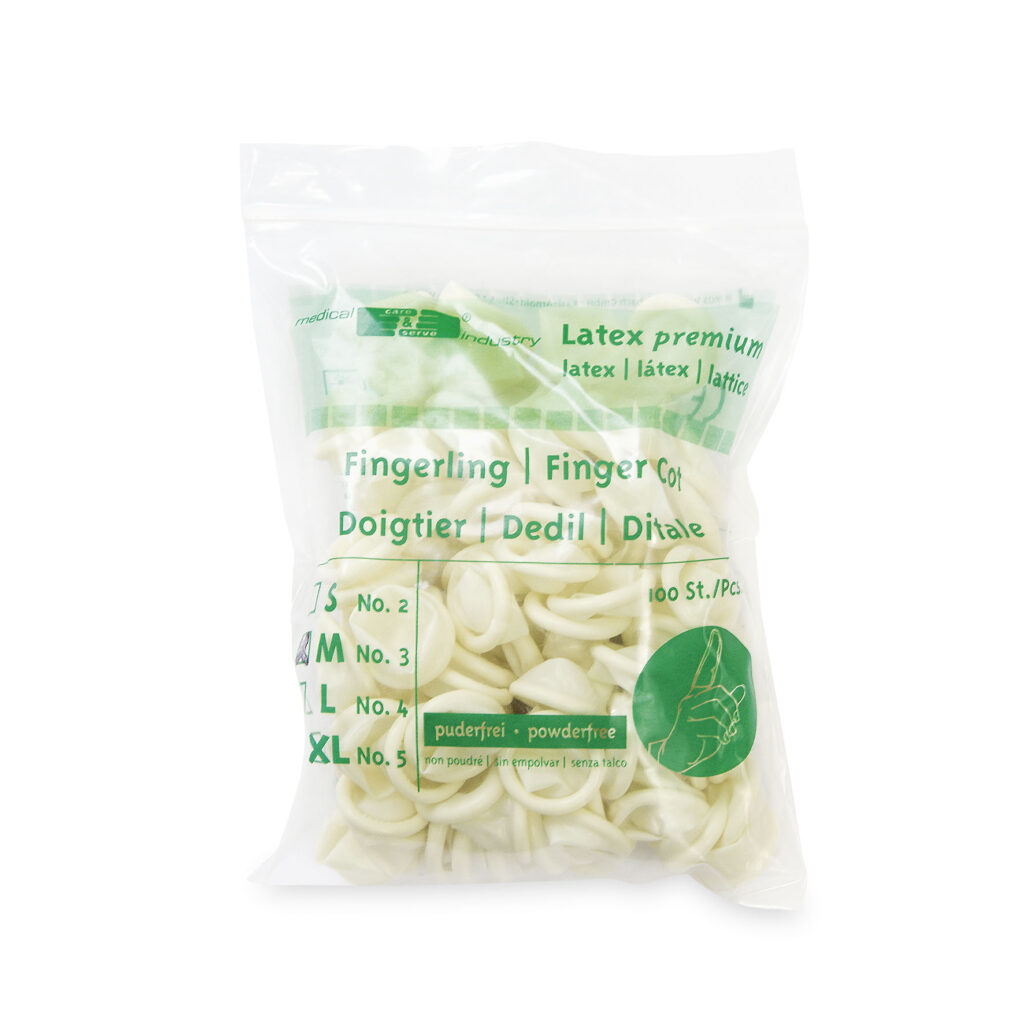 Do you want to place an order?
Our friendly Customer Service team is here to help, and they'll respond to you as quickly as possible
Latex finger cots
OUR NON-STERILE DISPOSABLE PRODUCT WITH ROLLED EDGE AND SMOOTH SURFACE
Non-sterile, disposable latex finger cots suitable for minimal risks.


REF number: 9776-9779
1
Covering individual fingers to insert pessaries/suppositories, apply creams or conduct simple examinations.
2
Typically used in medical exams, and in the healthcare, hygiene and manufacturing sectors.
1
Approved as safe for use as a short-term food contact material
2
White finger cots made of natural latex, powder-, silicone- and thiuram-free
3
Only suitable for minimal risks
4
Not suitable for activities with hazardous, sharp-edged and aggressive substances
This site is registered on
wpml.org
as a development site.