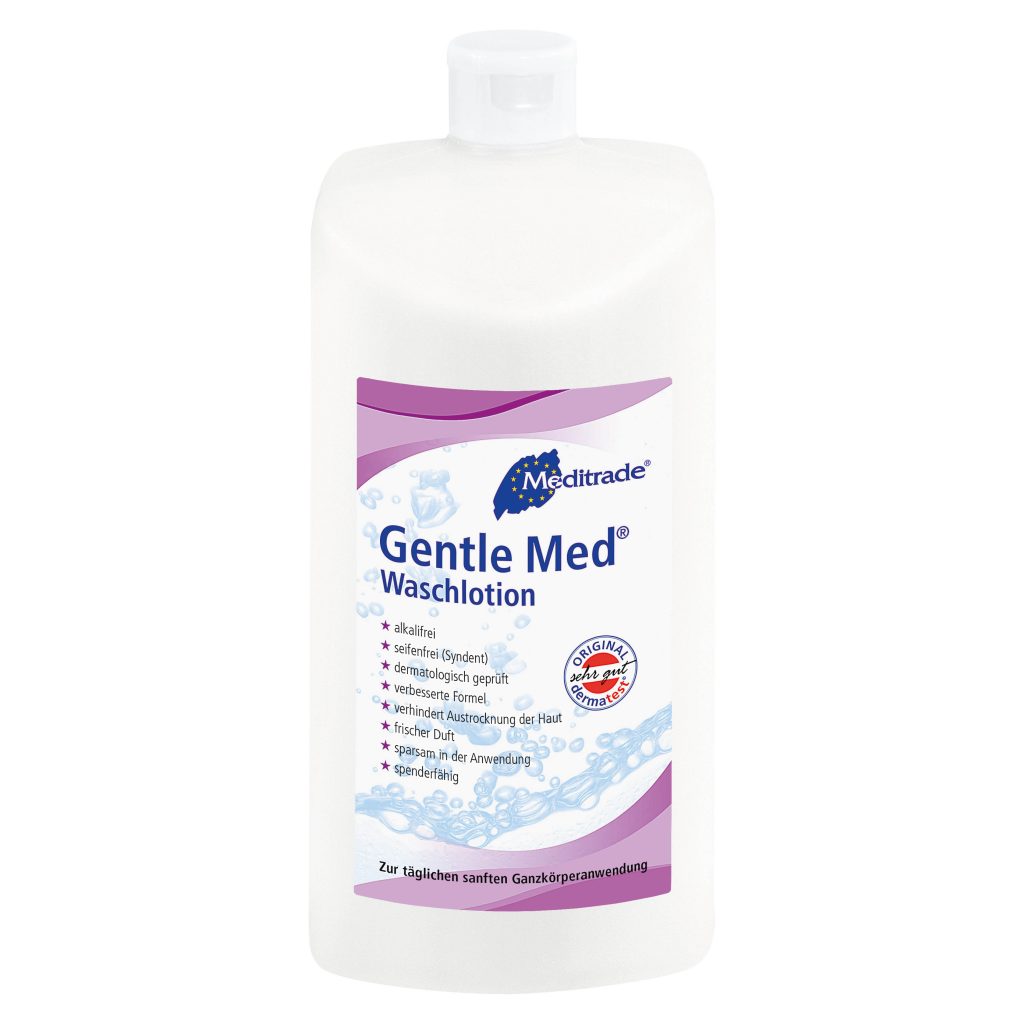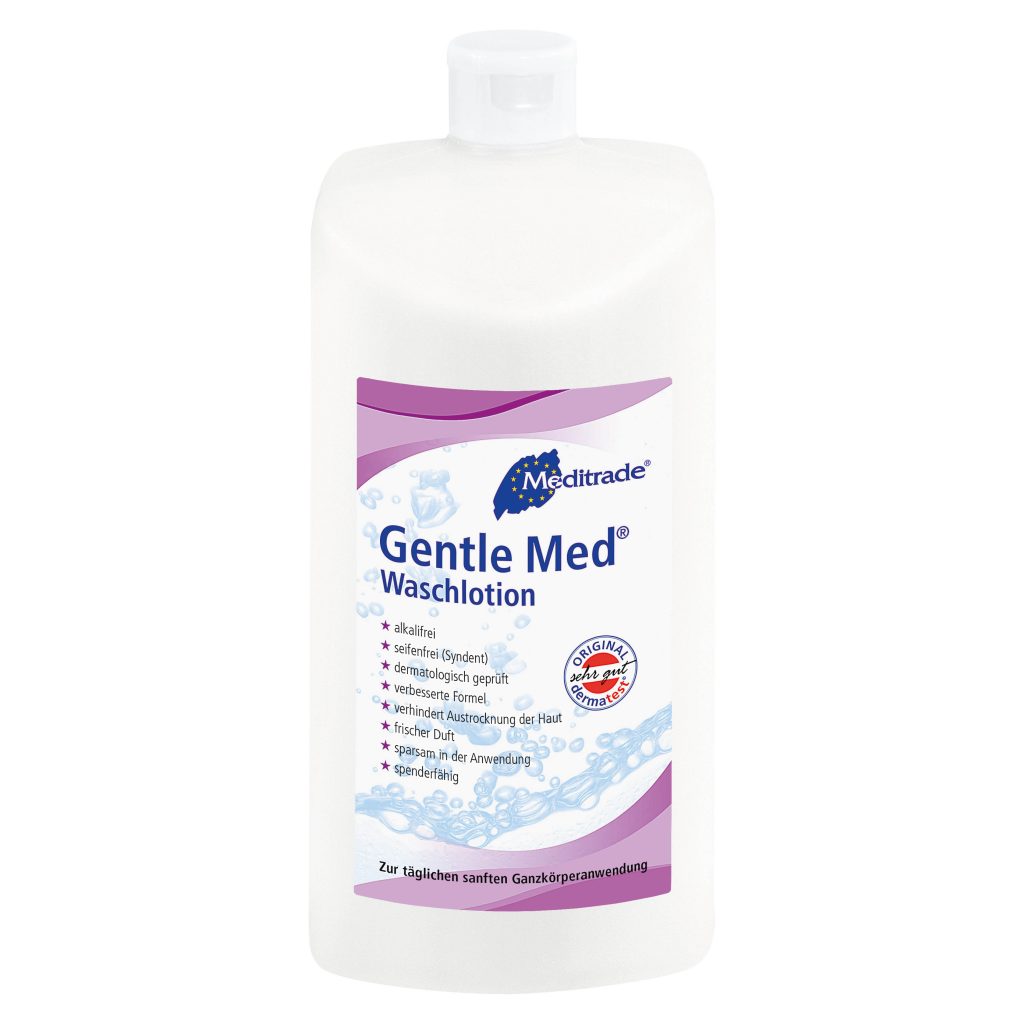 Do you want to place an order?
Our friendly Customer Service team is here to help, and they'll respond to you as quickly as possible
GENTLE MED® wash lotion
PH SKIN NEUTRAL AND NOURISHING WASHING LOTION
REF number: 00980D; 00981D; 00982D
1
Dermatologically "excellent" tested washing lotion for daily gentle whole body application, with fresh scent.
2
Prevents the skin from drying out.
4
Alkali-free, free from silicone and paraffin oil.
5
Economical in use through optional Dosing pump.
This site is registered on
wpml.org
as a development site.