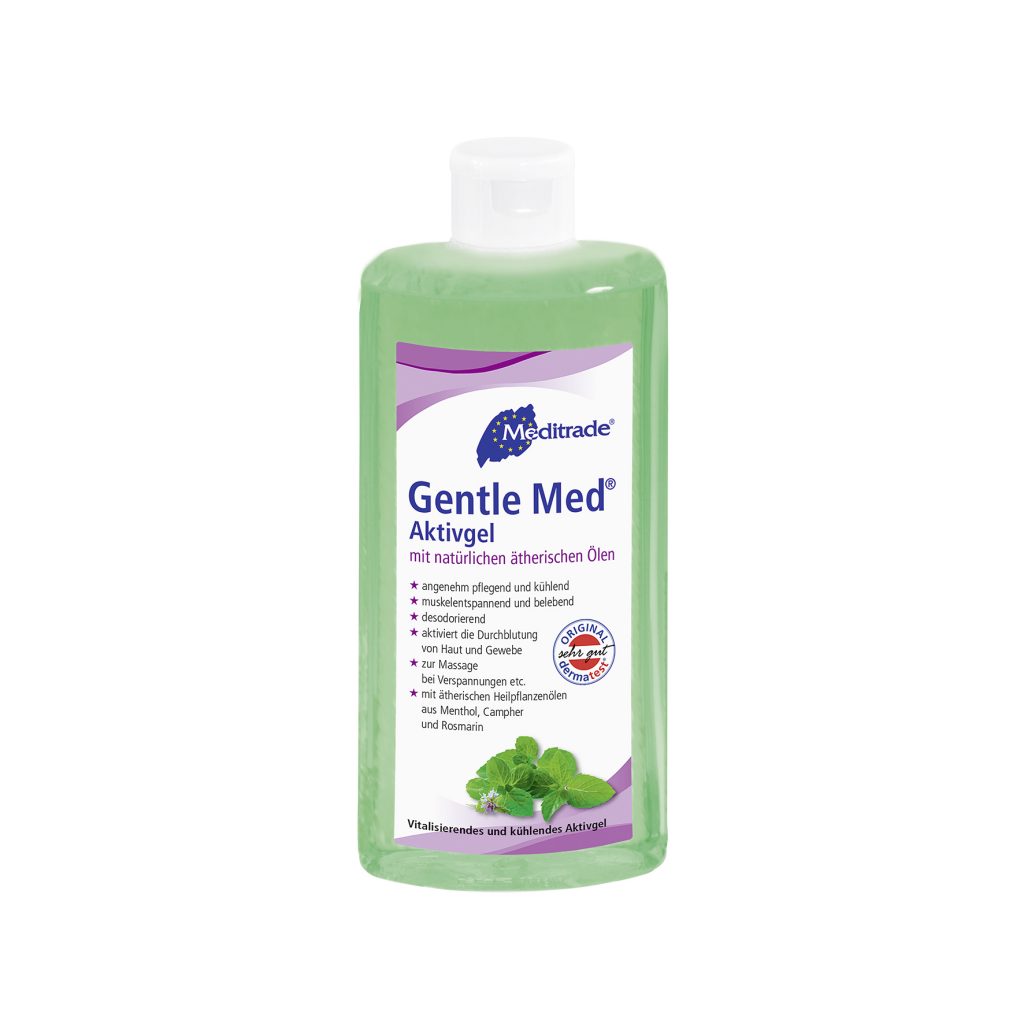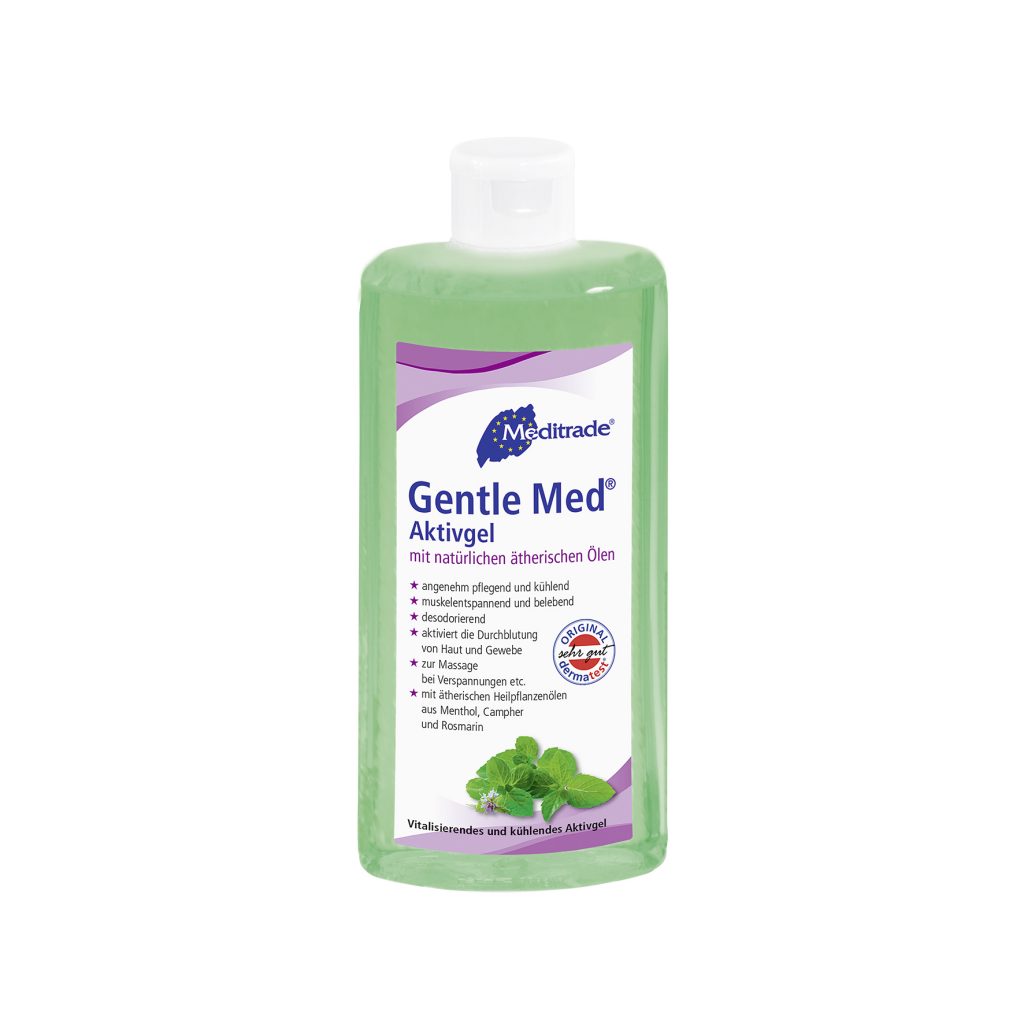 Do you want to place an order?
Our friendly Customer Service team is here to help, and they'll respond to you as quickly as possible
Gentle Med® Active gel
VITALISING AND COOLING ACTIVE GEL WITH ESSENTIAL OILS
REF number: 00991D
1
Active gel for blood circulation stimulating, invigorating and skin-friendly rubbing in.
2
Has a deodorising and cooling effect.
3
Suitable for massage in case of tensions.
4
Dermatologically tested "excellent".
8
Free of silicone and paraffin oil.
9
With essential medicinal plant oils of menthol, camphor and rosemary.
This site is registered on
wpml.org
as a development site.