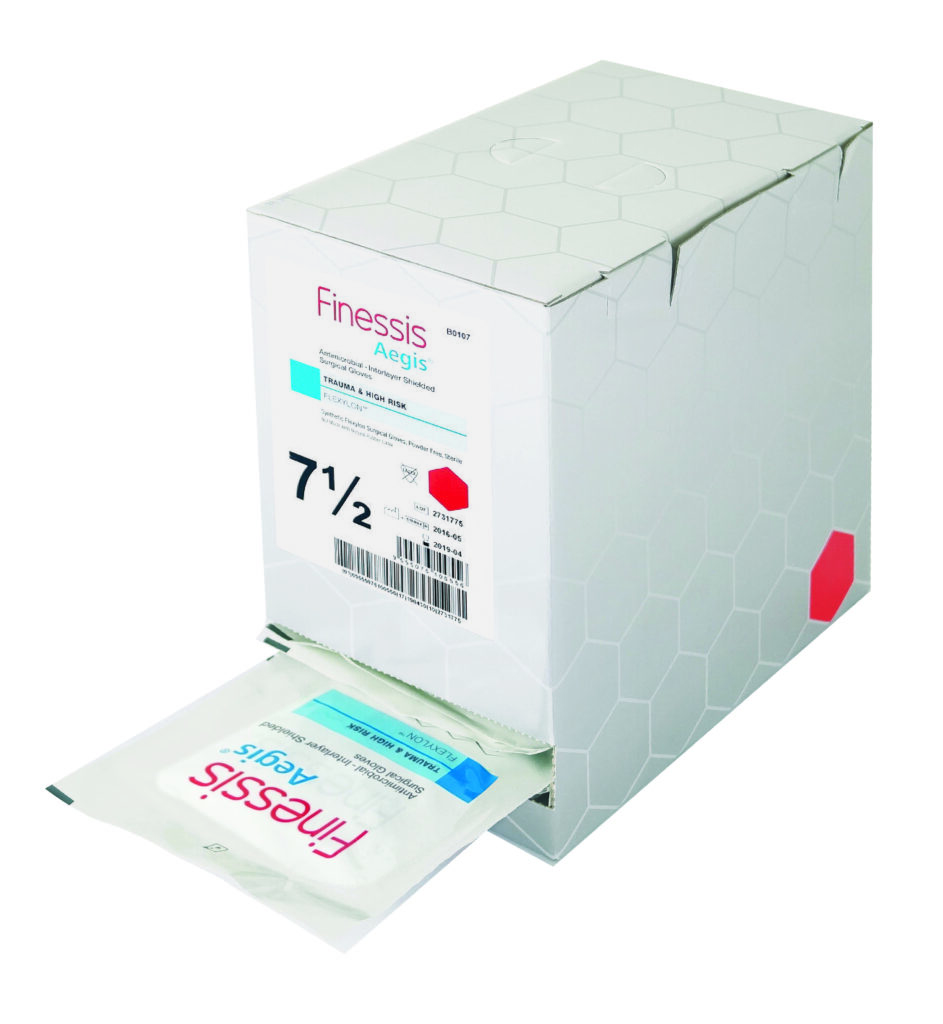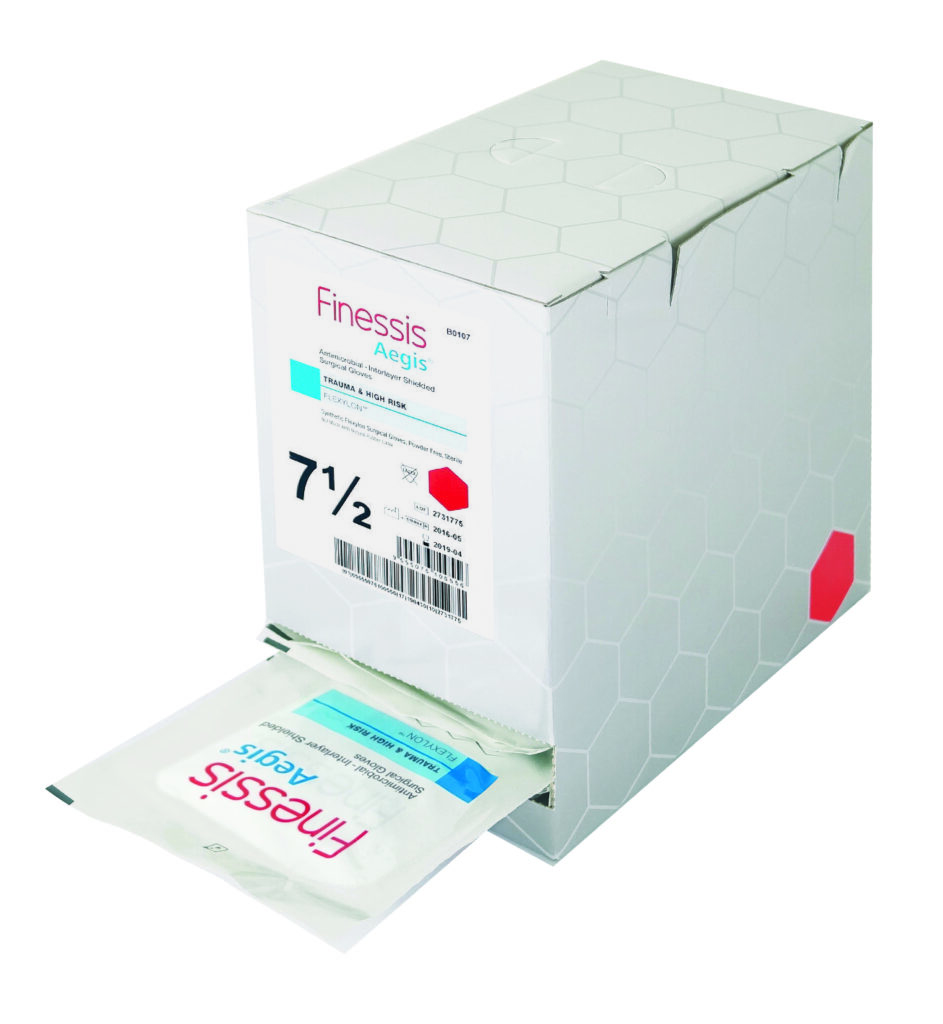 Do you want to place an order?
Our friendly Customer Service team is here to help, and they'll respond to you as quickly as possible
Finessis® Aegis®
REACTIVE PROTECTION
FLEXYLONTM I WITHOUT ACCELERATORS I SYNTHETIC SURGICAL GLOVES Aegis® is a revolutionary protection system. It is a surgical glove that is equipped with a reaction-initiated sterilisation system equipped is. The Finessis® Aegis® is coated inside the glove with an antimicrobial layer between the shell of high-performance elastomers. The sterilisation system only comes into effect IF the glove has been PERFORCED. In this case the activated gel in the APPROPRIATE QUANTITY and at the place where the perforation was made, enabled.


REF number: 90286-90289
1
Powder-free surgical glove according to DIN EN 455
2
Protective glove according to DIN EN 374
3
Reaction-initiated sterilisation system
5
Antimicrobial intermediate layer, which contains activated gel released in the case of a perforation
6
Best AQL in the industry (AQL = 0.10)
7
Made from FLEXYLON™ (coating technology)
8
High electrical resistance
This site is registered on
wpml.org
as a development site.