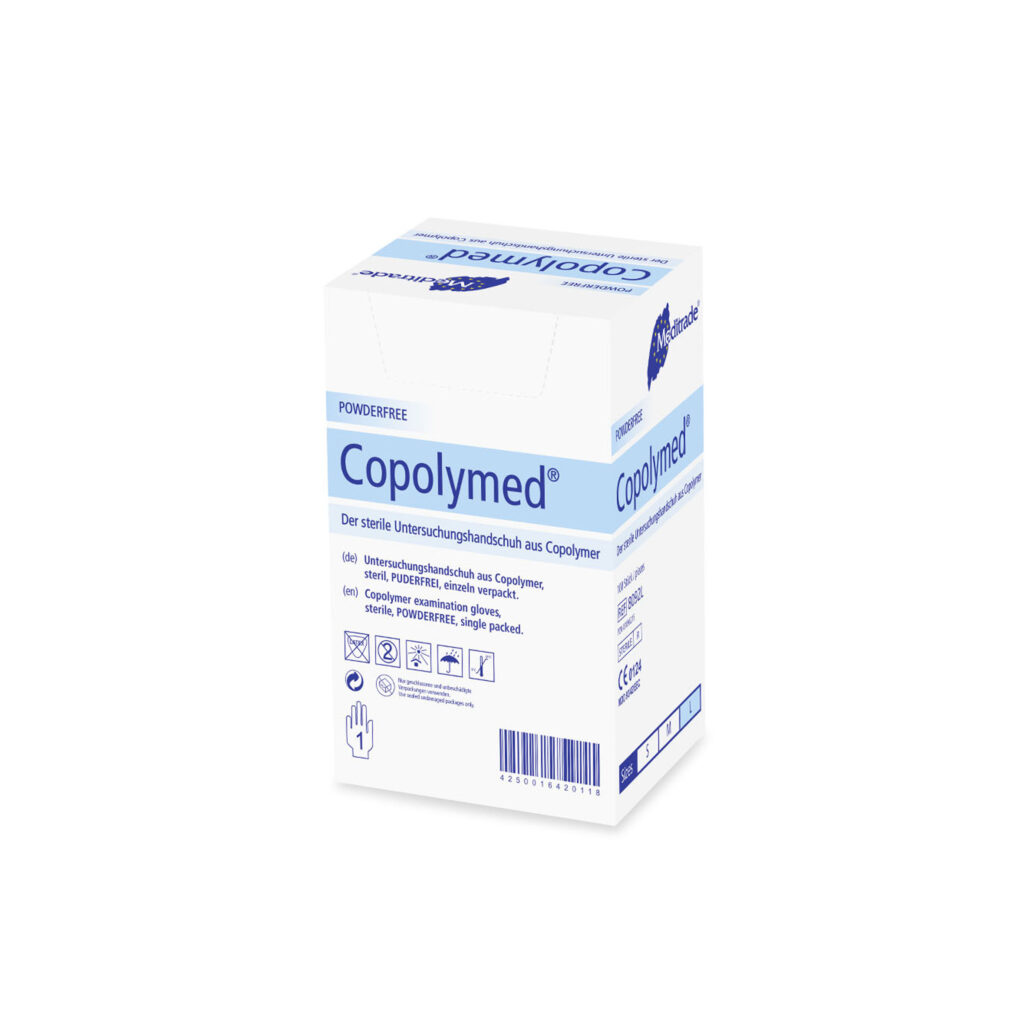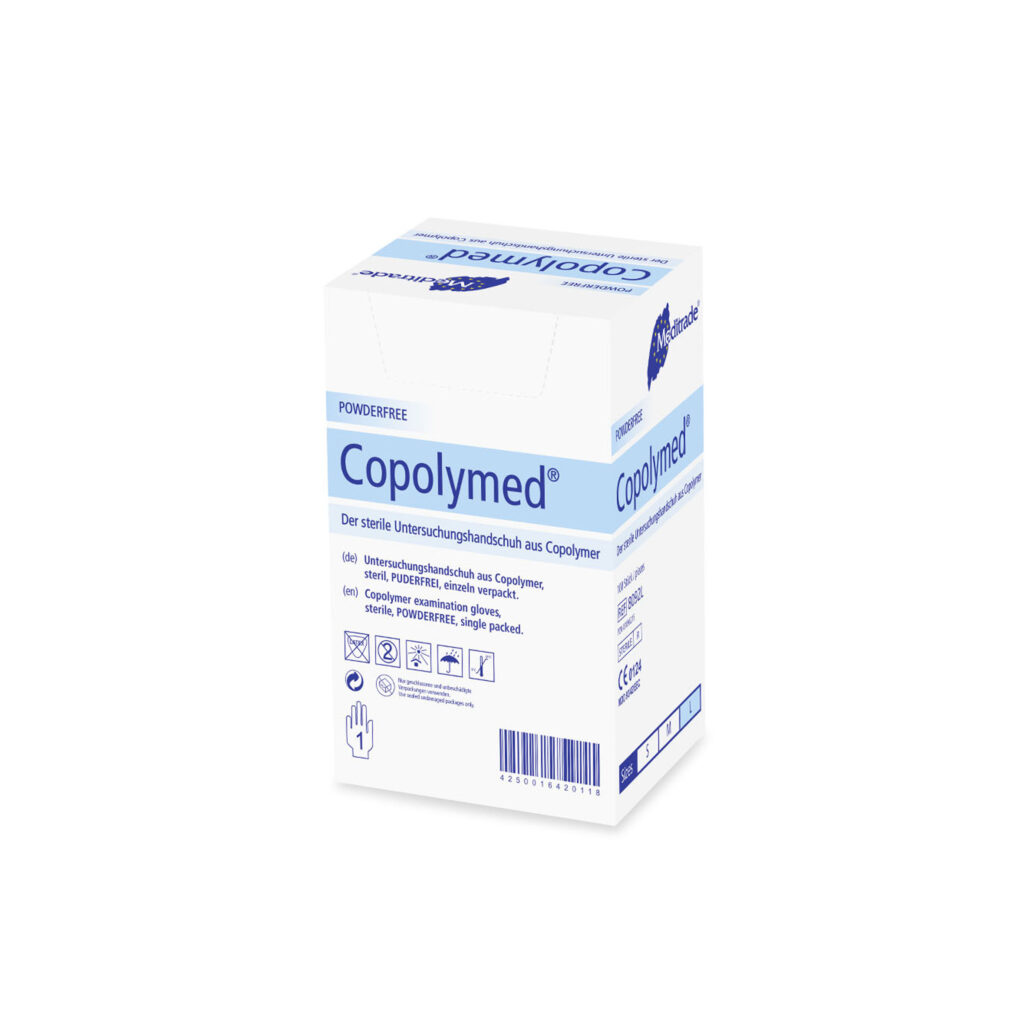 Do you want to place an order?
Our friendly Customer Service team is here to help, and they'll respond to you as quickly as possible
Copolymed®
OUR STERILE COPOLYMER EXAMINATION GLOVE
REF number: 8091 (packed in pairs), 8092 (individually packed)
1
Suitable for short-term medical interventions, for sterile activities in the operating theatre and in wards, as well as in manufacturing.
2
Can be used either as an underglove or an overglove if additional protection is required against soiling and fluids.
Category:
Sterile examination glove made of copolymer (DIN EN 455 standard)
Characteristics:
Tear resistant
Powder-, protein- and latex-free
Available in individually packaged and paired units
This site is registered on
wpml.org
as a development site.