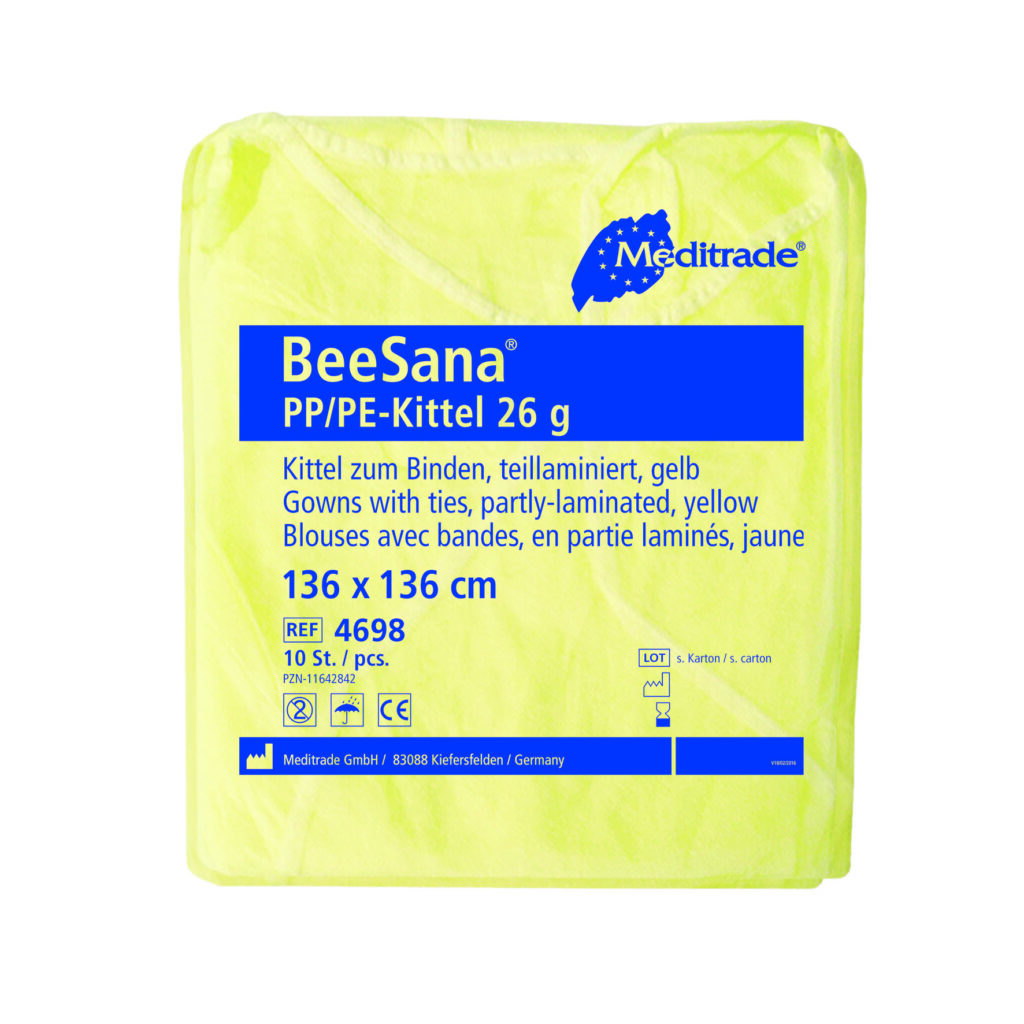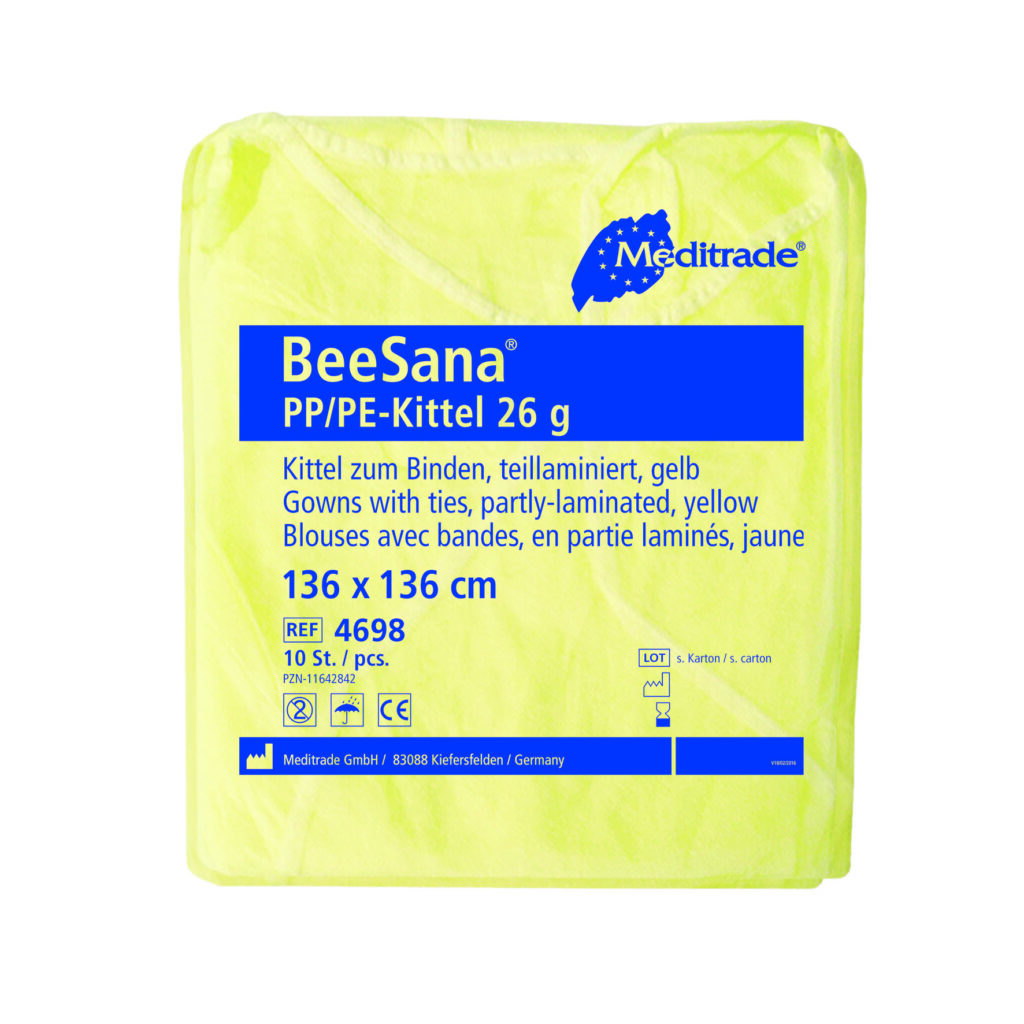 Do you want to place an order?
Our friendly Customer Service team is here to help, and they'll respond to you as quickly as possible
BeeSana® PP PE gown 26g
THE WATER REPELLENT
Partially laminated protective gown for personnel and visitors
REF number: 4698
1
Ward and visitor gowns for applications requiring a high level of protection to prevent the spread of germs in hospitals and in geriatric nursing;
2
for personnel, patients and visitors.
Category:
Protective gown made from 26 g/m² PP non-woven with PE coating covering front/arm areas
Characteristics:
Water repellent across the coated areas
Fastening ties at the neck and waist. Cuffs at the end of the sleeves
Available sizes:
136 x 136 cm
This site is registered on
wpml.org
as a development site.