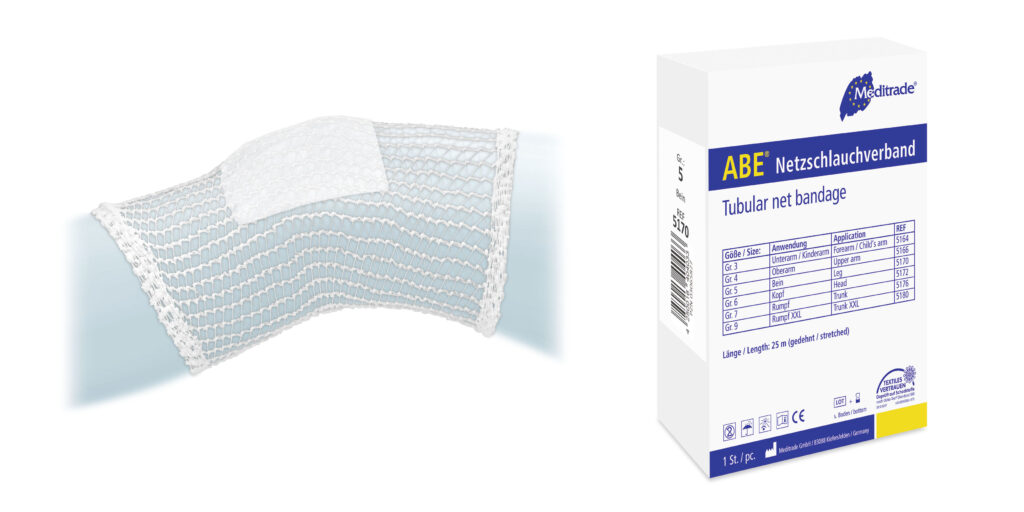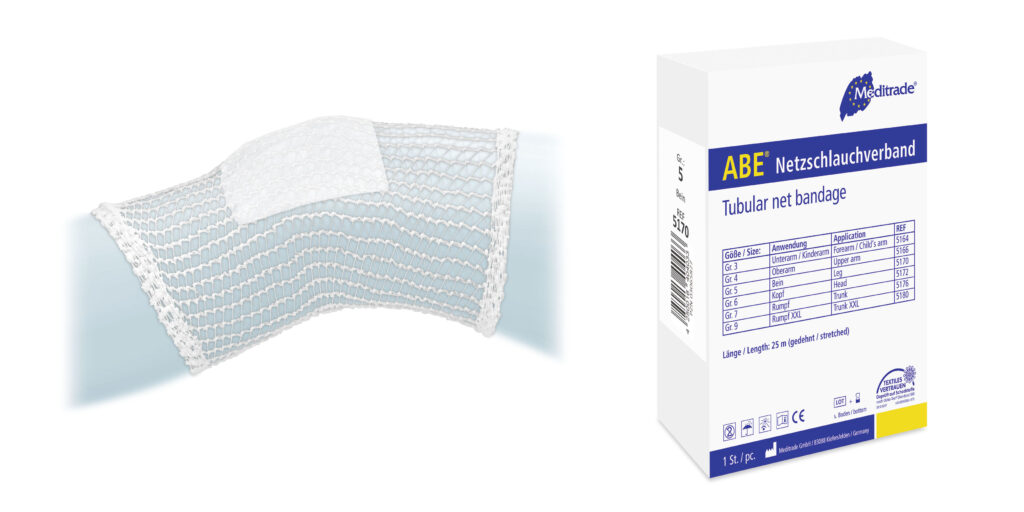 Do you want to place an order?
Our friendly Customer Service team is here to help, and they'll respond to you as quickly as possible.
ABE® TUBULAR NET BANDAGES
OUR ELASTIC FIXING MESH TUBE
REF number: 5164
1
For fixing bandages and padding materials.
2
Scissors can be used to cut a hole in the mesh material, so as to permit patients to exclude parts of the body (such as the thumb with a hand bandage) from being wrapped in the bandage.
3
Suitable for use on joints, tapered and rounded body parts.
3
Can be cut anywhere to fit
4
Binding prevents bandage unravelling further
5
Seamless to avoid creating pressure points
6
Follows anatomical contours to ensure a good fit
This site is registered on
wpml.org
as a development site.