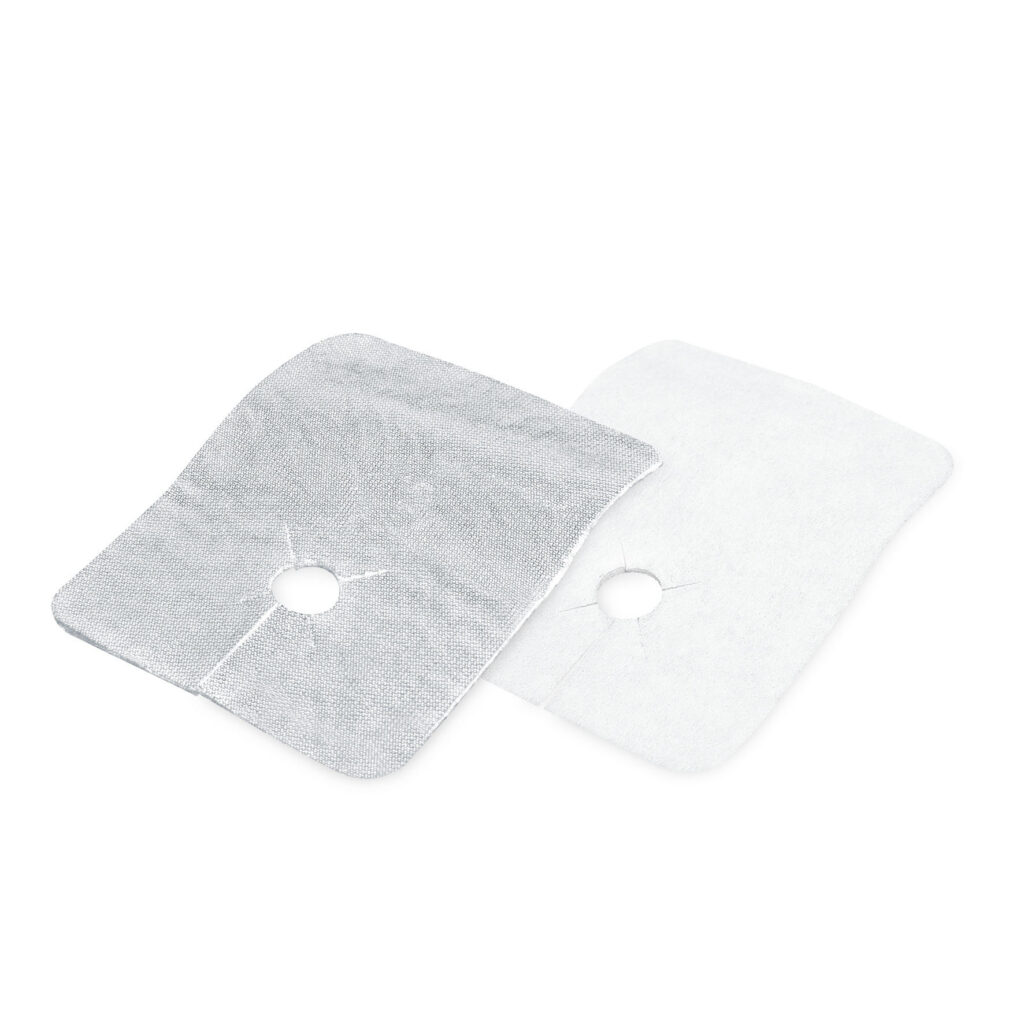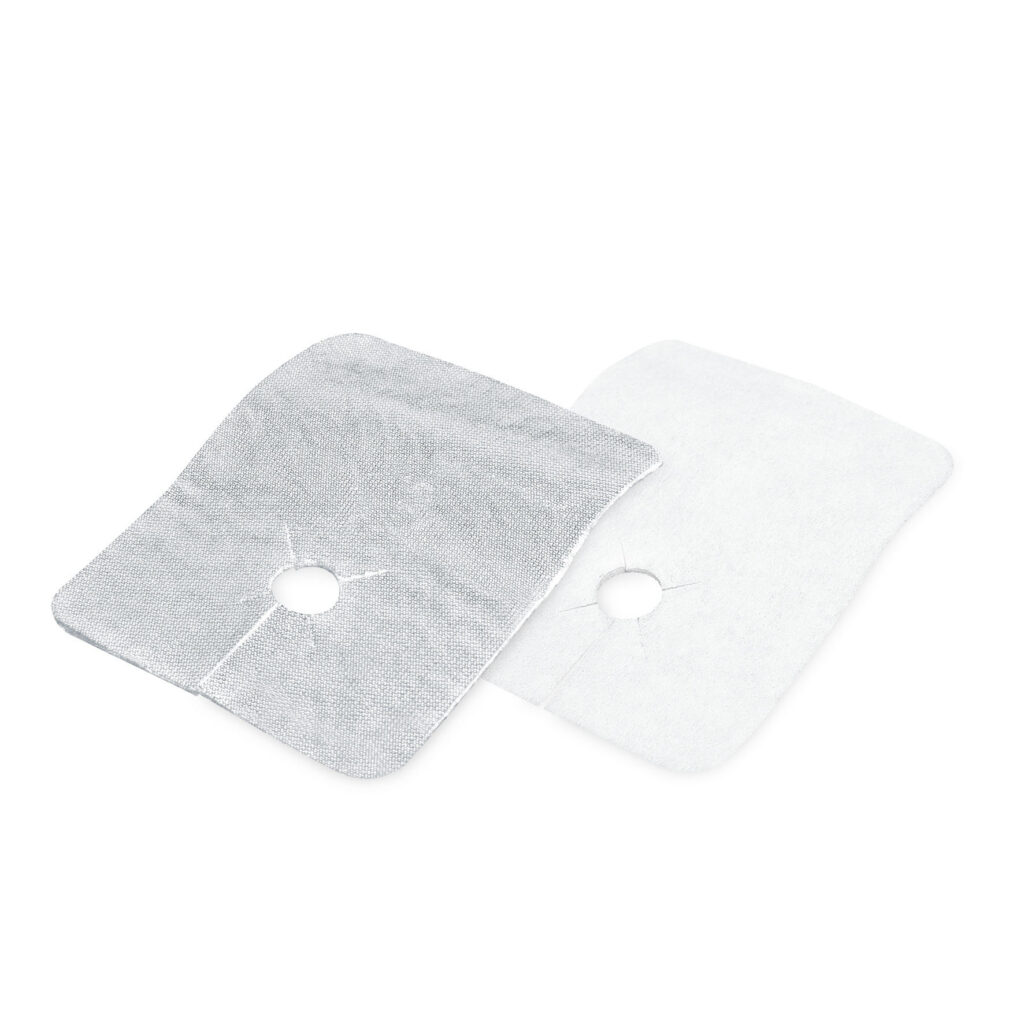 Do you want to place an order?
Our friendly Customer Service team is here to help, and they'll respond to you as quickly as possible
ABE® tracheal
OUR SLIT-HOLE DRESSING PADS WITH METAL COATING
REF number: 4119
1
Slit-hole dressing pad for would care with catheters, stomata and drainage tubes.
2
The hole in the pad also has a slit, so the ABE®
3
Tracheal can create a perfect seal for a drainage tube or stoma, and the exudate can be quickly absorbed by the absorbent back of the non-woven.
4
Place the metallic coating against the skin.
1
Non-woven slit dressing pad with hole
2
Metallic coating lessens the risk of the material adhering to the wound
3
Hole diameter: 13–30 mm (approx.)
This site is registered on
wpml.org
as a development site.