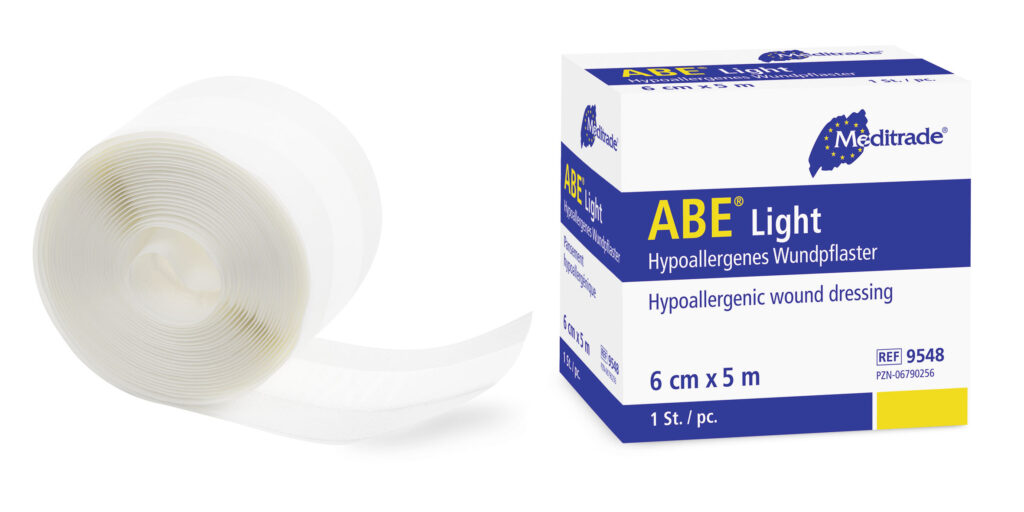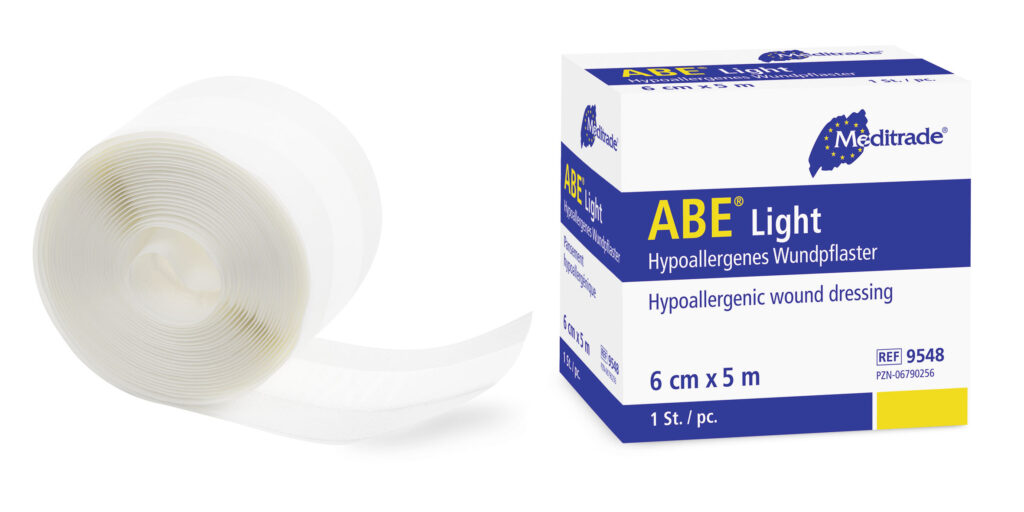 Do you want to place an order?
Our friendly Customer Service team is here to help, and they'll respond to you as quickly as possible
ABE® Light
OUR ELASTIC WOUND BANDAGE WITH WOUND DRESSING PAD
REF number: 9547-9549
1
For first aid/follow-up treatment of minor injuries, also on sensitive parts of the body.
2
Good fit for wounds to joints.
1
White, slightly elastic wound bandage
2
Pad placed in the middle
3
Polyester net lessens risk of dressing pad becoming stuck to the wound
4
With polyacrylate adhesive
This site is registered on
wpml.org
as a development site.