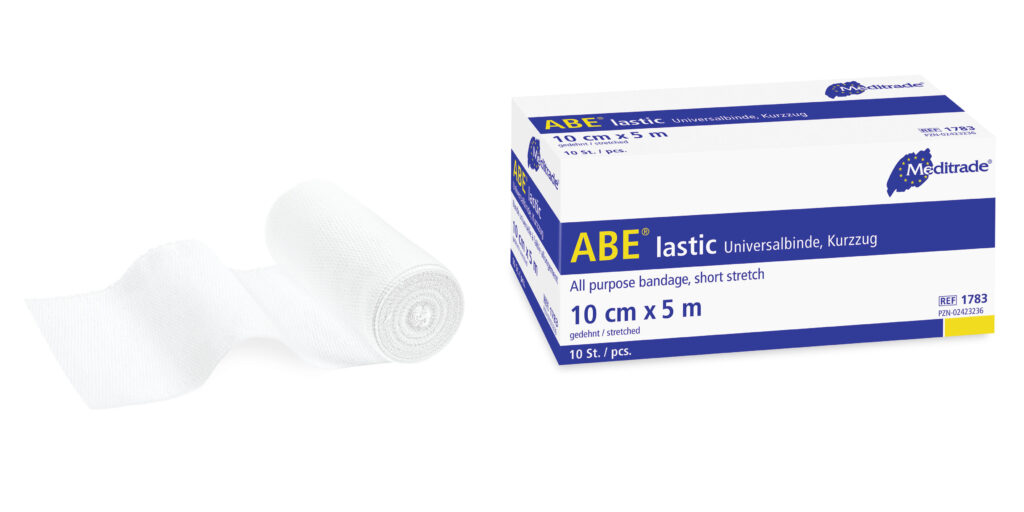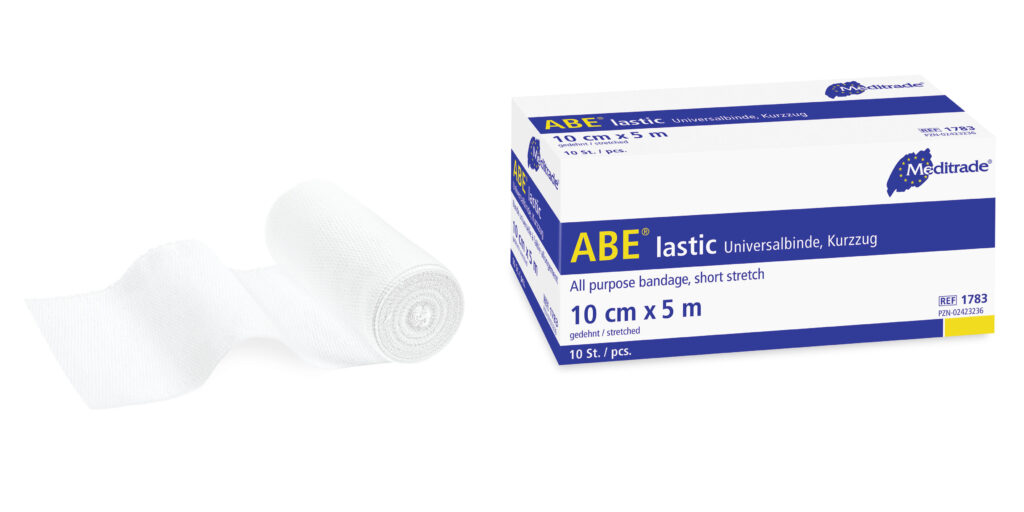 Do you want to place an order?
Our friendly Customer Service team is here to help, and they'll respond to you as quickly as possible.
ABE® LASTIC
OUR PERMANENTLY ELASTIC, UNIVERSAL SHORT-STRETCH BANDAGE
REF number: 1783
1
For bandages where light compression is required, and especially for compressive wound support and pressure relief bandages.
2
For immobilising injured parts of the body and limbs. For fixing wound coverings.
1
Permanently elastic bandage for medium compression
2
Open, air-permeable structure
4
60% cotton / 38% polyester / 2% elastane
5
available sterile and non-sterile
This site is registered on
wpml.org
as a development site.