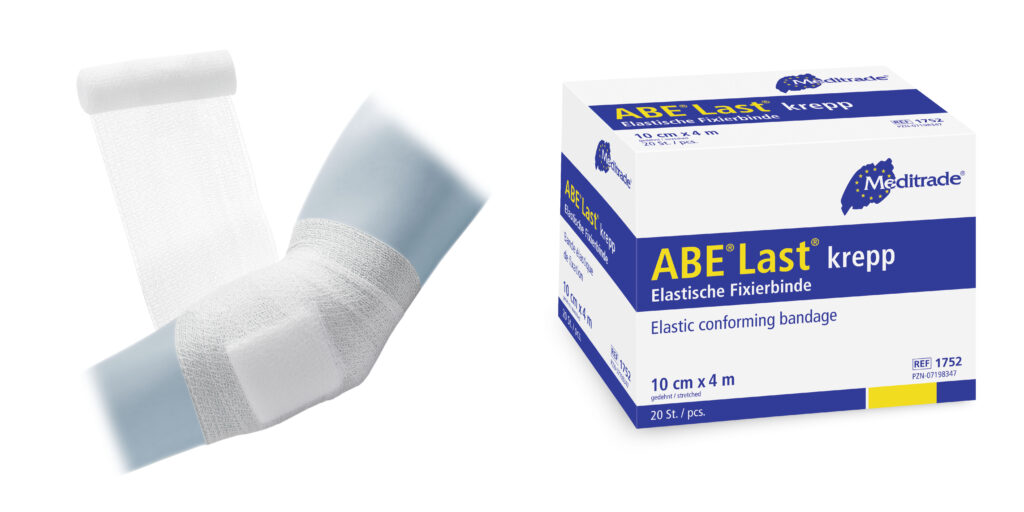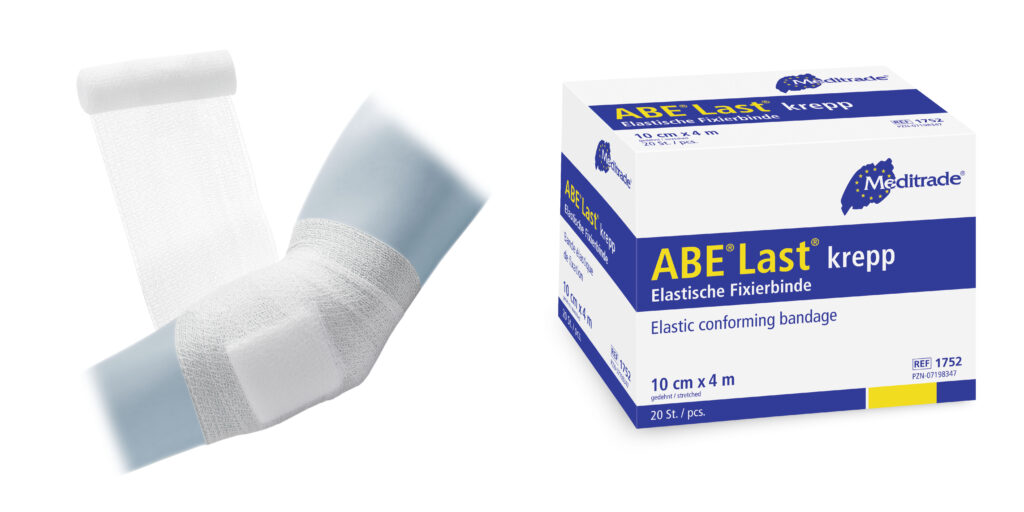 Do you want to place an order?
Our friendly Customer Service team is here to help, and they'll respond to you as quickly as possible
ABE LAST® CREPE
OUR ELASTIC FIXATION BANDAGE WITH A CREPE STRUCTURE
REF number: 4741, 4742, 4588
1
For fixing wound coverings, for fixing support splints, and for use as a light support and compression bandage.
2
Suitable for use on joints, tapered and rounded body parts.
1
Elastic fixing bandage (DIN 61634 standard)
3
Adhesion of individual layers
4
Fully-stretched length 4 m (approx.)
5
70% viscose / 30% polyamide
This site is registered on
wpml.org
as a development site.