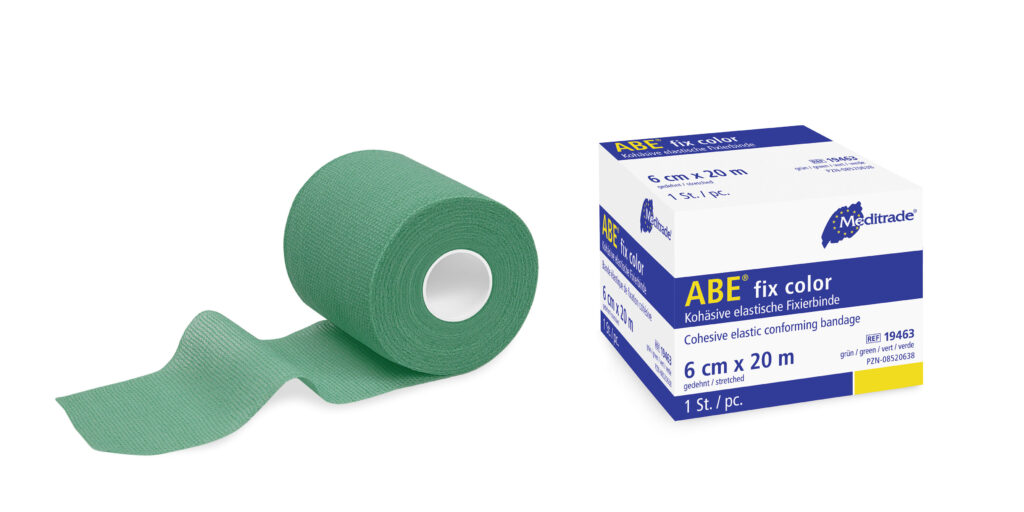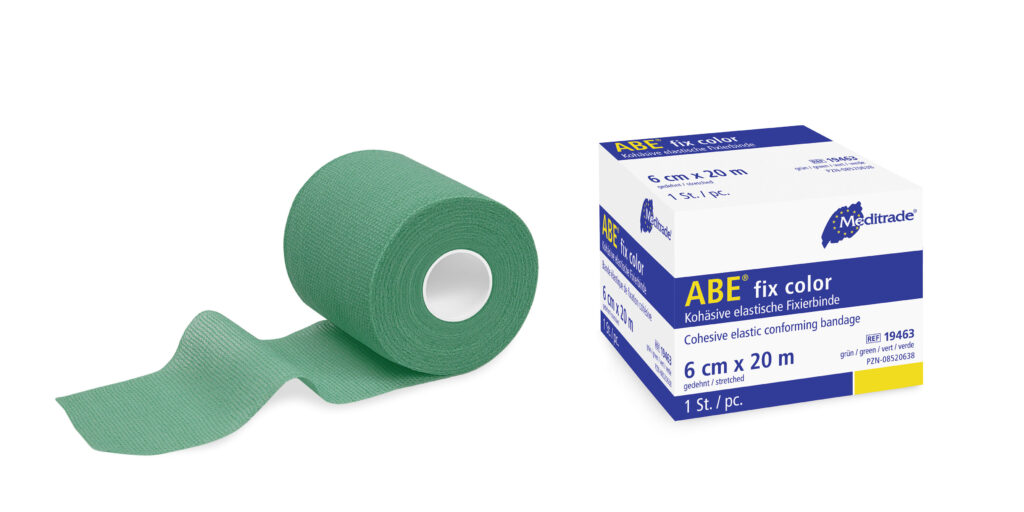 Do you want to place an order?
Our friendly Customer Service team is here to help, and they'll respond to you as quickly as possible
ABE® FIX COLOR
OUR ELASTIC AND COHESIVE SMOOTH FIXATION BANDAGE IN COLOUR
REF number: 19461,-63,-65
1
For the fixation of wound dressings and bandages on parts of the body that are subject to a lot of movement.
2
For example, for immobilising the wrist and ankle joints.
1
cohesive and elastic fixation bandage
4
breathable and skin-friendly
5
Elongation according to DIN 61632: approx. 60 %.
6
61 % polyamide / 39 % cotton
This site is registered on
wpml.org
as a development site.