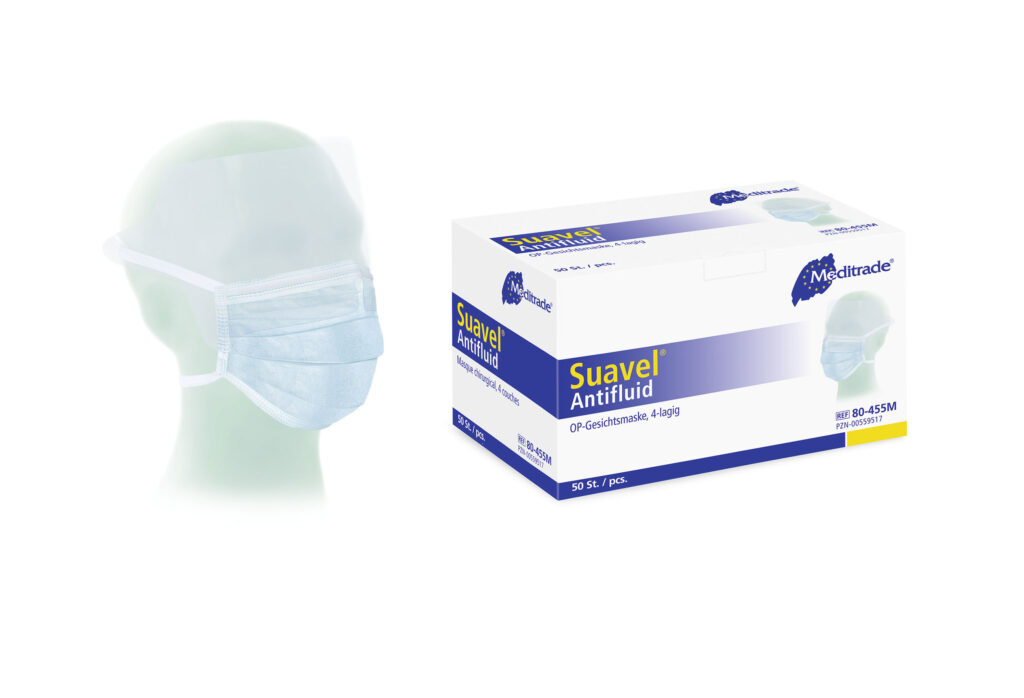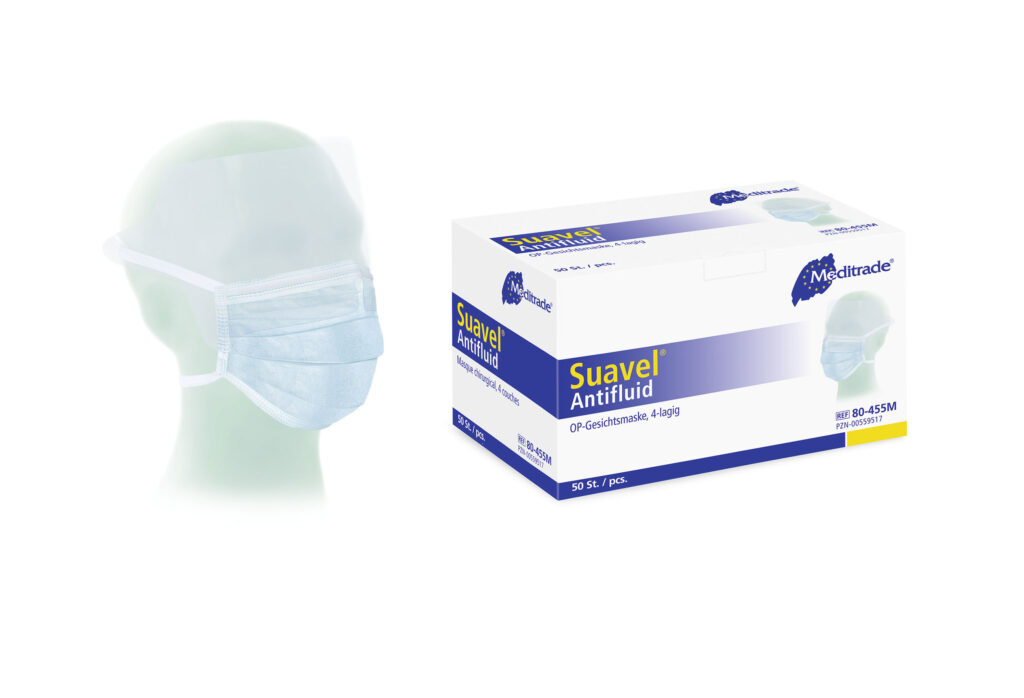 Do you want to place an order?
Our friendly Customer Service team is here to help, and they'll respond to you as quickly as possible
Suavel® Antifluid
SURGICAL MASK FWITH FACE SHIELD
REF number: 80-455M
1
For highly infectious situations, protects user against splashes of blood/wound secretions, also for rinsing operations.
2
For all surgical applications and for ward use.
Category:
Surgical mask type II R (EN 14683 standard)
Characteristics:
Highest degree of protection against infection with integrated face shield for mouth, eyes and nose
Bacteria filter efficiency ≥ 98 %
This site is registered on
wpml.org
as a development site.