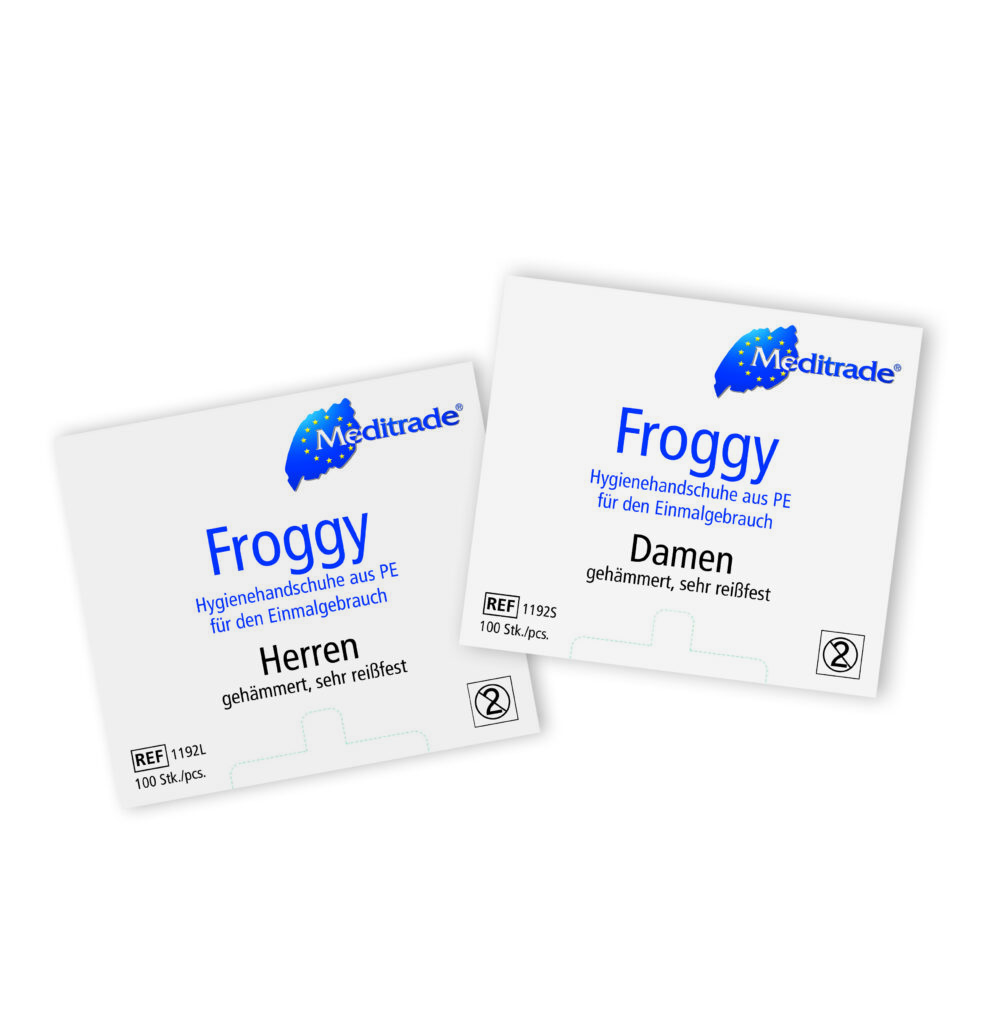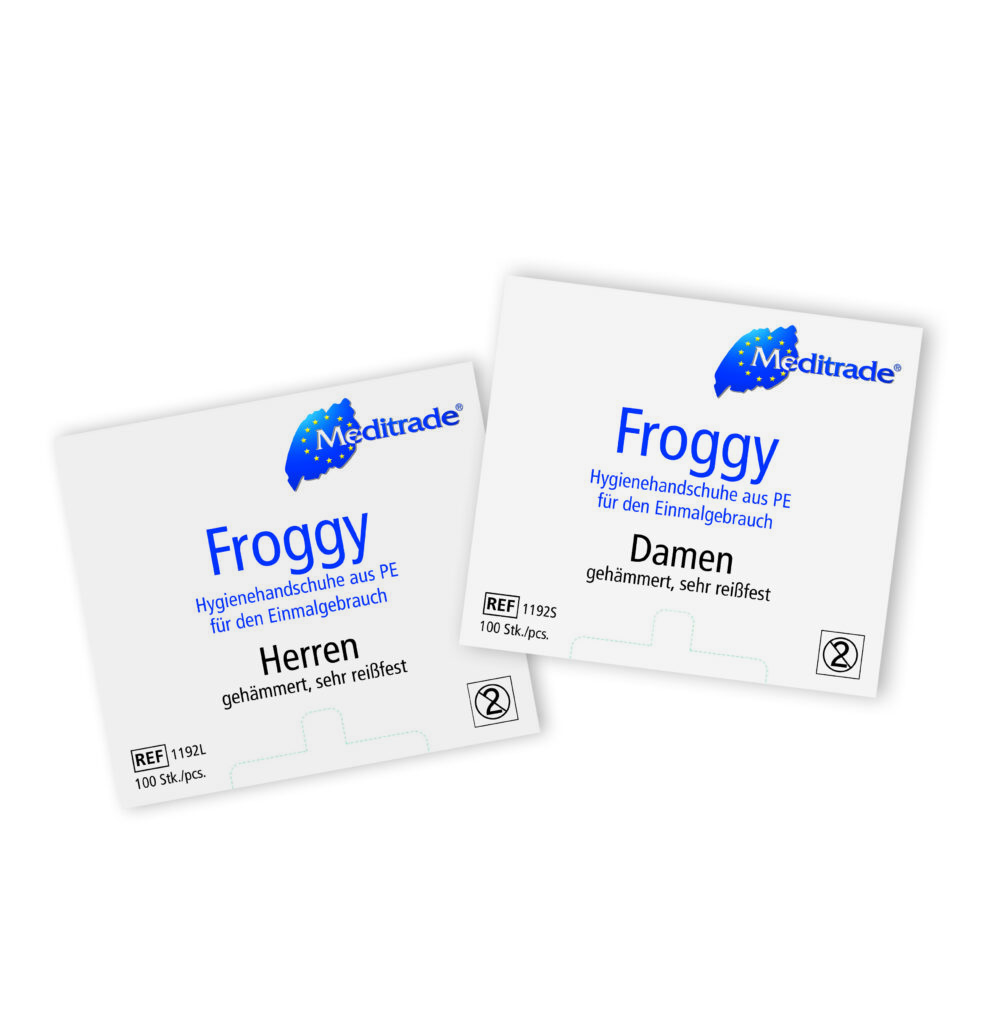 Do you want to place an order?
Our friendly Customer Service team is here to help, and they'll respond to you as quickly as possible
FROGGY™
HYGIENIC GLOVE MADE FROM SOFT POLYETHYLENE
Froggy gloves are economical, hygienic, and versatile gloves suitable for a variety of everyday tasks.


REF number: 1192S, -L
1
Economical to use for simple, day-to-day activities.
2
Suitable for protecting the hands from general environmental dirt and soiling, and applications needing to meet hygienic standards.
3
Usable in chemists, supermarkets, bakeries, the food industry and service stations.
4
IMPORTANT: Use only once when filling motor vehicles with diesel fuel. Short-term protection against slight, superficial diesel soiling: this PE disposable glove is not classed as personal protective equipment (PPE) in accordance with Regulation (EU) 2016/425. Not a medical device.
Fabric:
Hygiene glove made of PE
Characteristics:
Air permeable
In handy glove dispenser for easy removal
Available in women's and men's sizes
Available sizes:
S/L (Women/Men)
This site is registered on
wpml.org
as a development site.