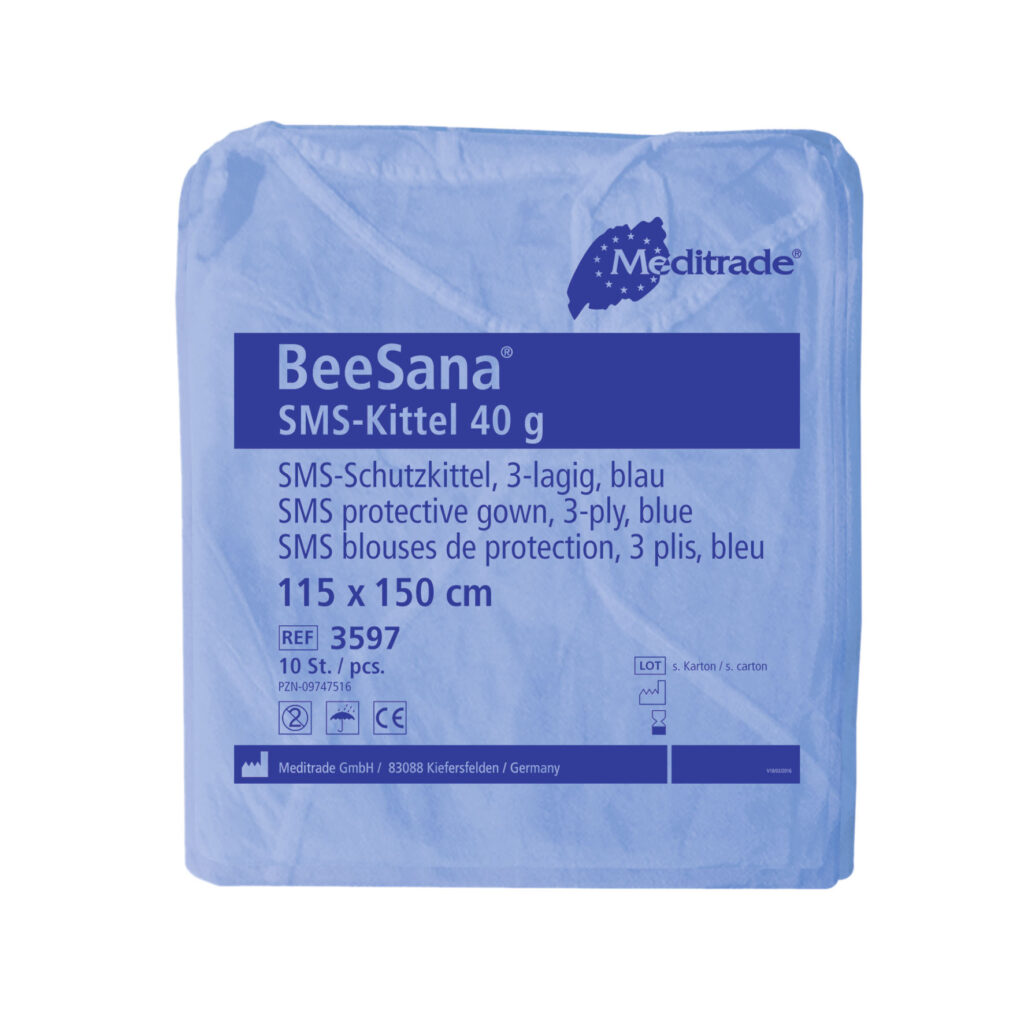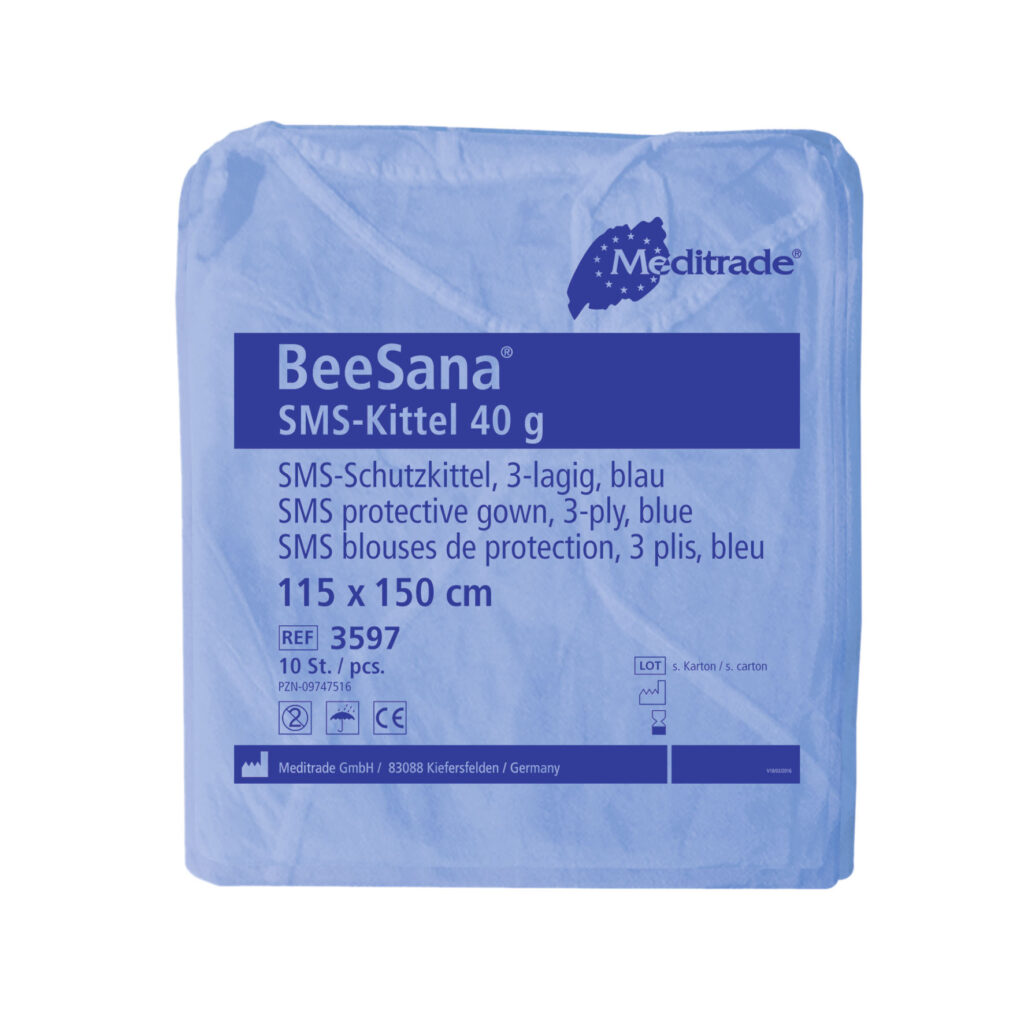 Do you want to place an order?
Our friendly Customer Service team is here to help, and they'll respond to you as quickly as possible
BeeSana® SMS gown 40g
HIGH PROTECTION
Protective gown offering a high level of protection against liquids and particulates.
REF number: 3597
1
Suitable for highly infectious situations.
2
To prevent the spread of germs on emergency and isolation wards, in care homes, and in hospitals, for personnel, patients and visitors.
Category:
Protective gown made from soft, 3-ply SMS composite material
Characteristics:
Combined layers provide a highly effective barrier against fluids, germs and light splashes of chemicals
Fastening ties at the neck and waist and cuffs at the end of the sleeves
Available sizes:
115 x 150 cm
This site is registered on
wpml.org
as a development site.