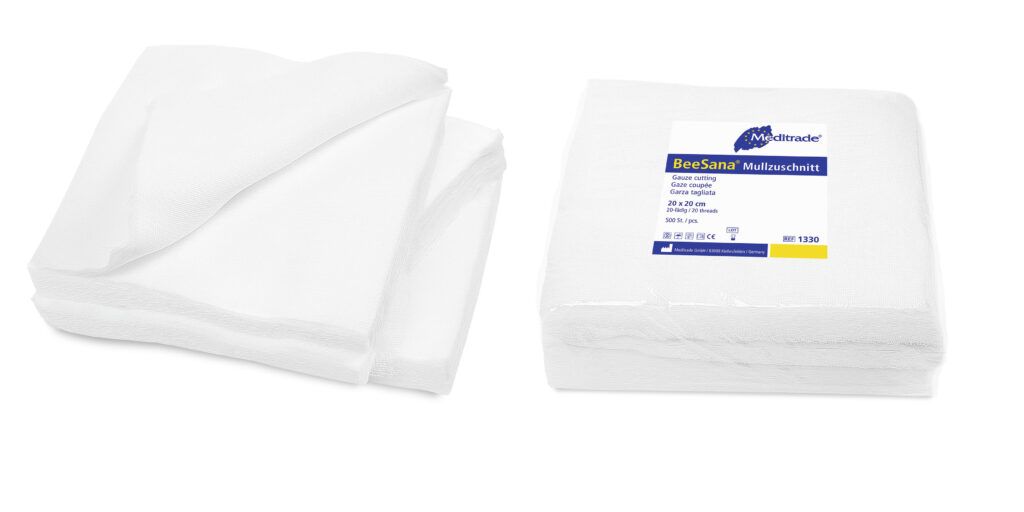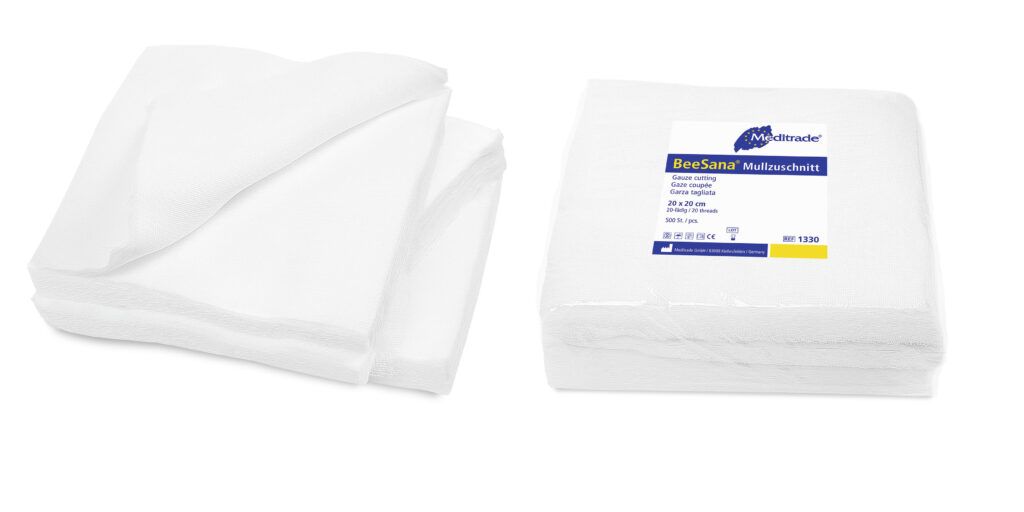 Do you want to place an order?
Our friendly Customer Service team is here to help, and they'll respond to you as quickly as possible
BeeSana® Gauze cutting
FOR INDIVIDUAL WOUND COVERINGS
REF number: 1330, 1335
1
For individual wound covering applications.
2
For the external wound care of exuding and/or contaminated wounds.
3
For blood and exudate absorption.
Category:
Pre-cut gauze (EN 14079 standard)
Characteristics:
20-thread
Available size:
20*20 cm (REF1330)
This site is registered on
wpml.org
as a development site.