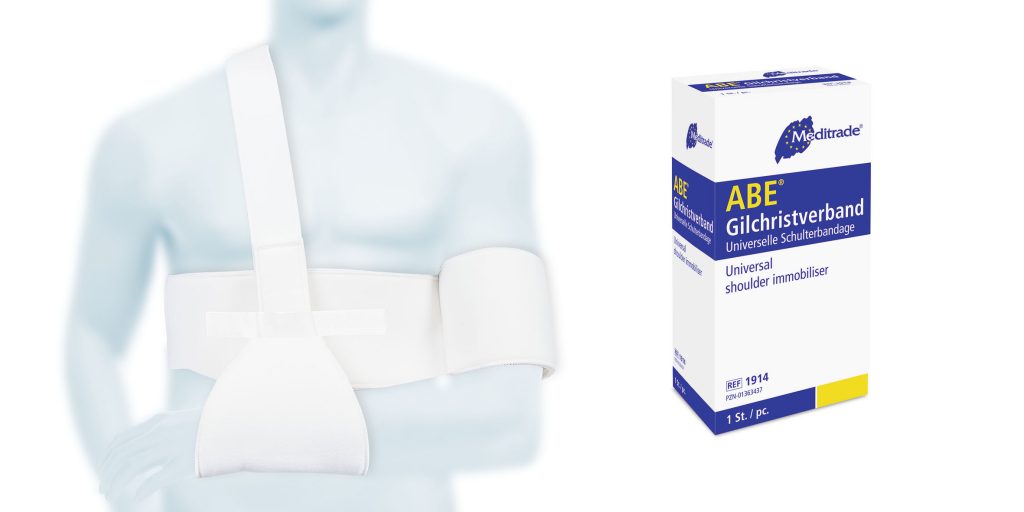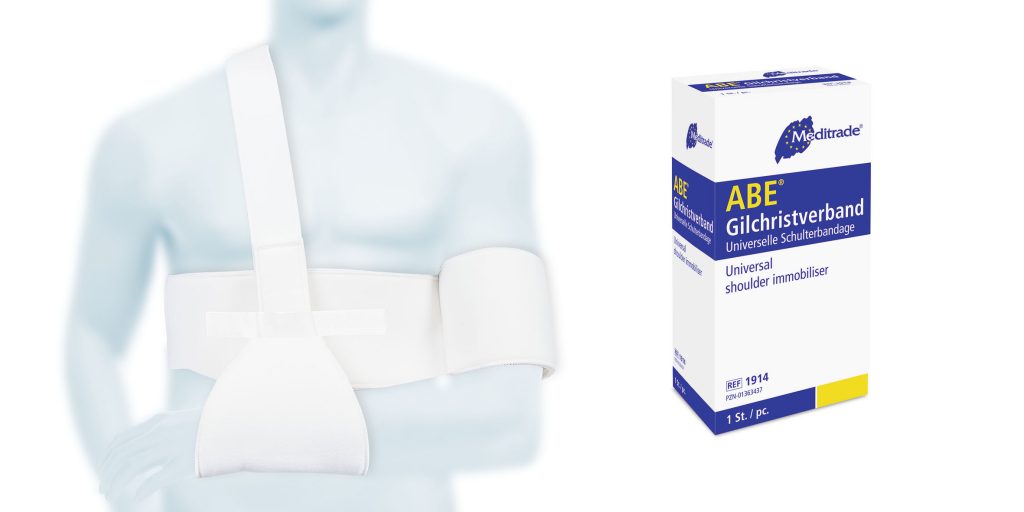 Do you want to place an order?
Our friendly Customer Service team is here to help, and they'll respond to you as quickly as possible
ABE® Gilchrist bandage
OUR UNIVERSAL SHOULDER BANDAGE
REF number: 1914
1
For injuries to the shoulder and upper arm area for immobilisation or fixation of the shoulder joint, e.g. after re established dislocation of the shoulder (shoulder dislocation), injuries to the acromioclavicular joint (AC joint), upper arm dislocation (shoulder dislocation) shoulder corner-and lateral clavicle fractures.
2
Occasionally also after shoulder operations (e.g. shoulder joint endoscopy) for immobilisation.
This site is registered on
wpml.org
as a development site.