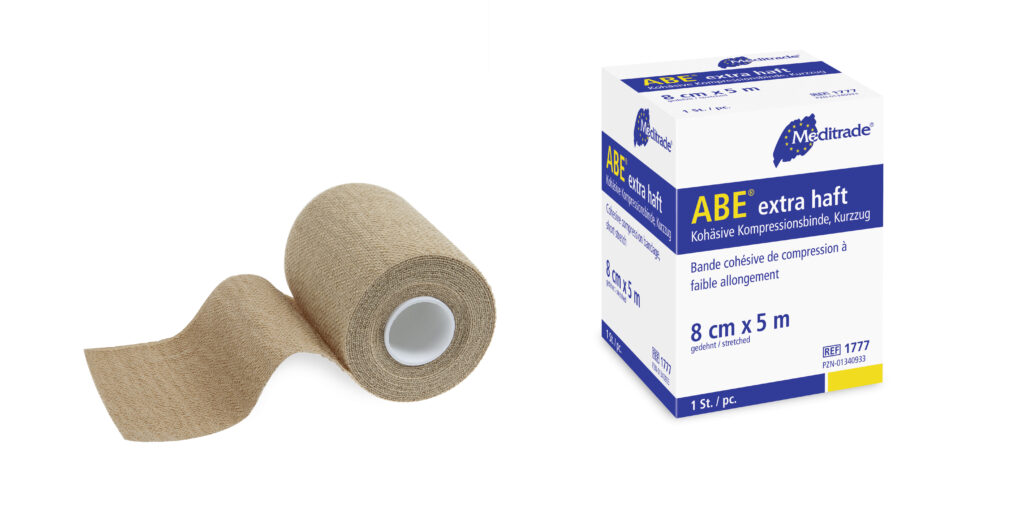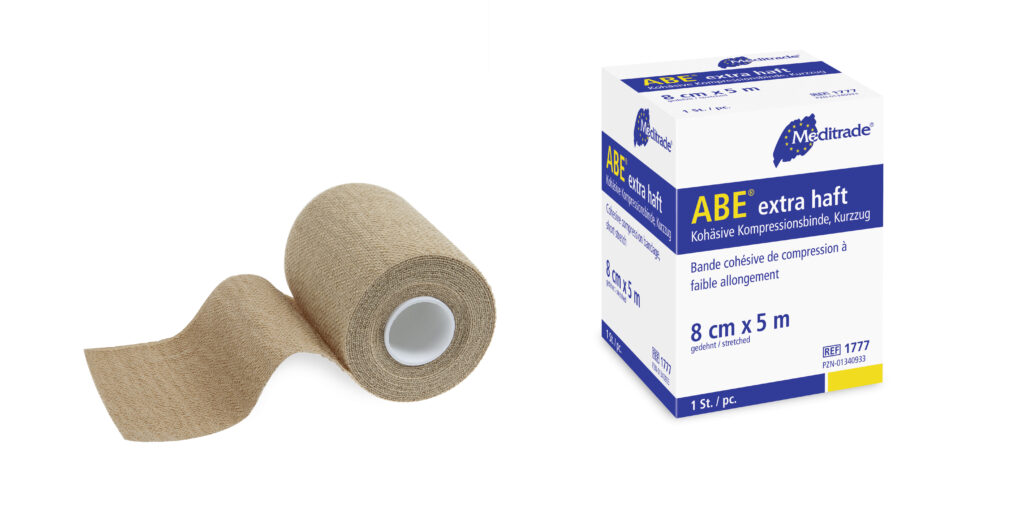 Möchten Sie eine Bestellung aufgeben?
Unser freundliches Kundenserviceteam ist für Sie da und wird Ihnen so schnell wie möglich antworten.
ABE® extra adhesion
OUR ADHESIVE, PERMANENTLY ELASTIC COMPRESSION BANDAGE WITH SHORT STRETCH
REF number: 1777-1779
1
For fixation, support and relief bandages.
2
For chronic venous insufficiency, in primary and secondary varicosis, leg ulcers oedema, obliteration, thrombophlebitis, phlebothrombosis, post operative care after vein operations.
3
Also prophylactically in the initial and follow-up treatment of sports injuries to the musculoskeletal system.
1
strong, permanently elastic compression bandage
2
with short tensile strength/elasticity approx. 80
7
sterilisable with gas and steam at 121° C, X-Ray and Gamma
9
88 % cotton / 11 % polyamide / 1 % polyurethane
This site is registered on
wpml.org
as a development site.