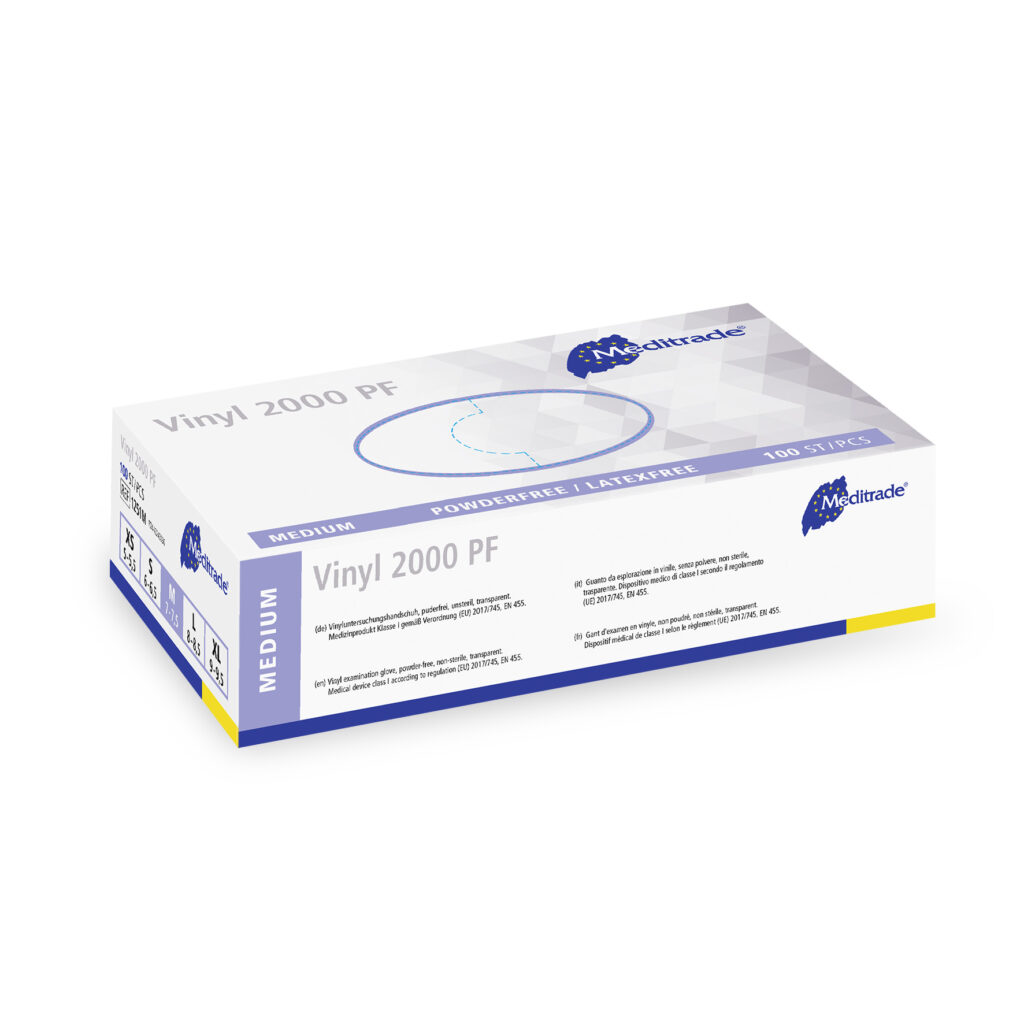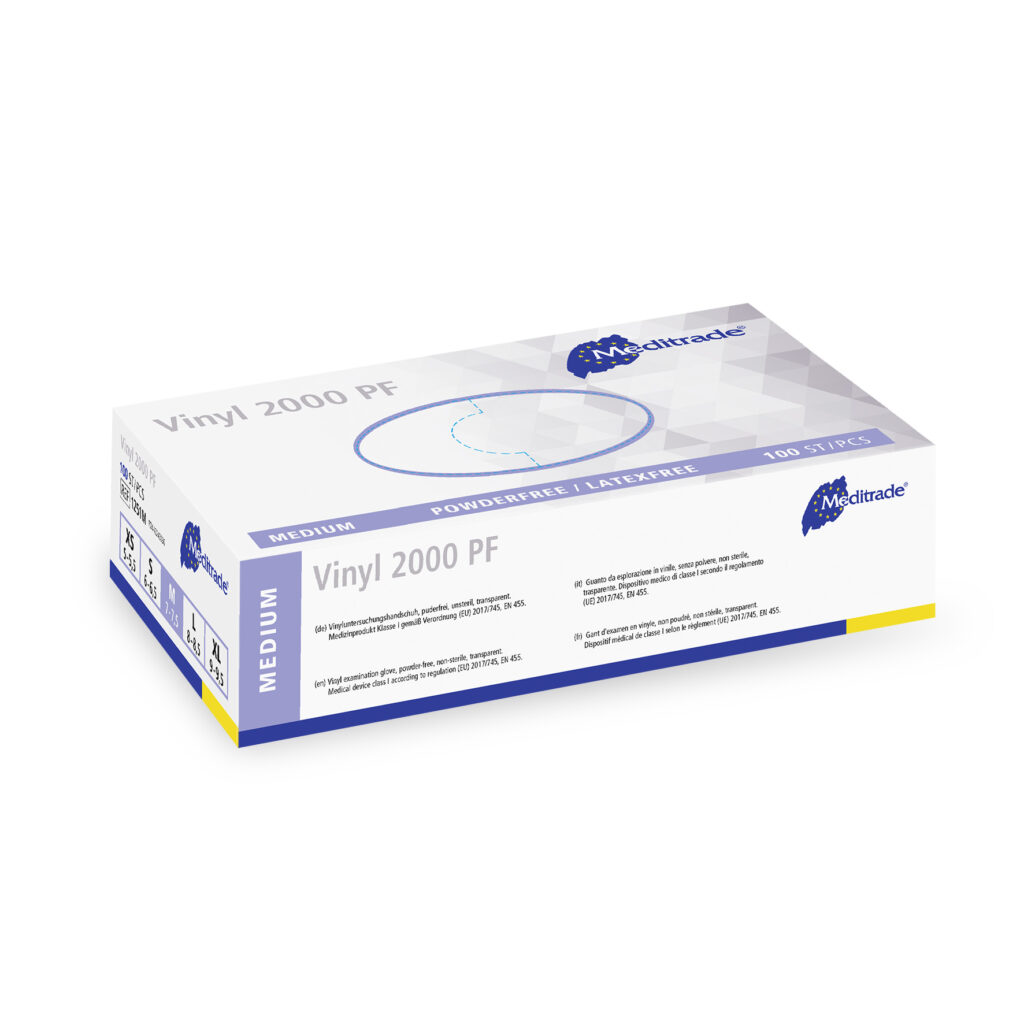 Do you want to place an order?
Our friendly Customer Service team is here to help, and they'll respond to you as quickly as possible
Vinyl 2000
VINYL DISPOSABLE EXAMINATION GLOVE
REF number: 1251
1
Suitable for daily patient care in old people's homes and hospitals, doctors, in the care sector in general and for handling non-fatty foodstuffs. with non-fatty foodstuffs.
2
Ideal for use in industrial operations.
3
Due to its high functionality and economic advantages, it can be used where the consumption of disposable gloves is very high.
Category:
Latex-free examination glove DIN EN 455 standard
Characteristics:
Protective glove according to PSA
Powder-, protein- and latex-free
Fit:
Ambidextrous fit, with rolled edge
Contact:
Vinyl is suitable for use as a latex substitute for users and patients with a diagnosed (type I) latex allergy.
This site is registered on
wpml.org
as a development site.