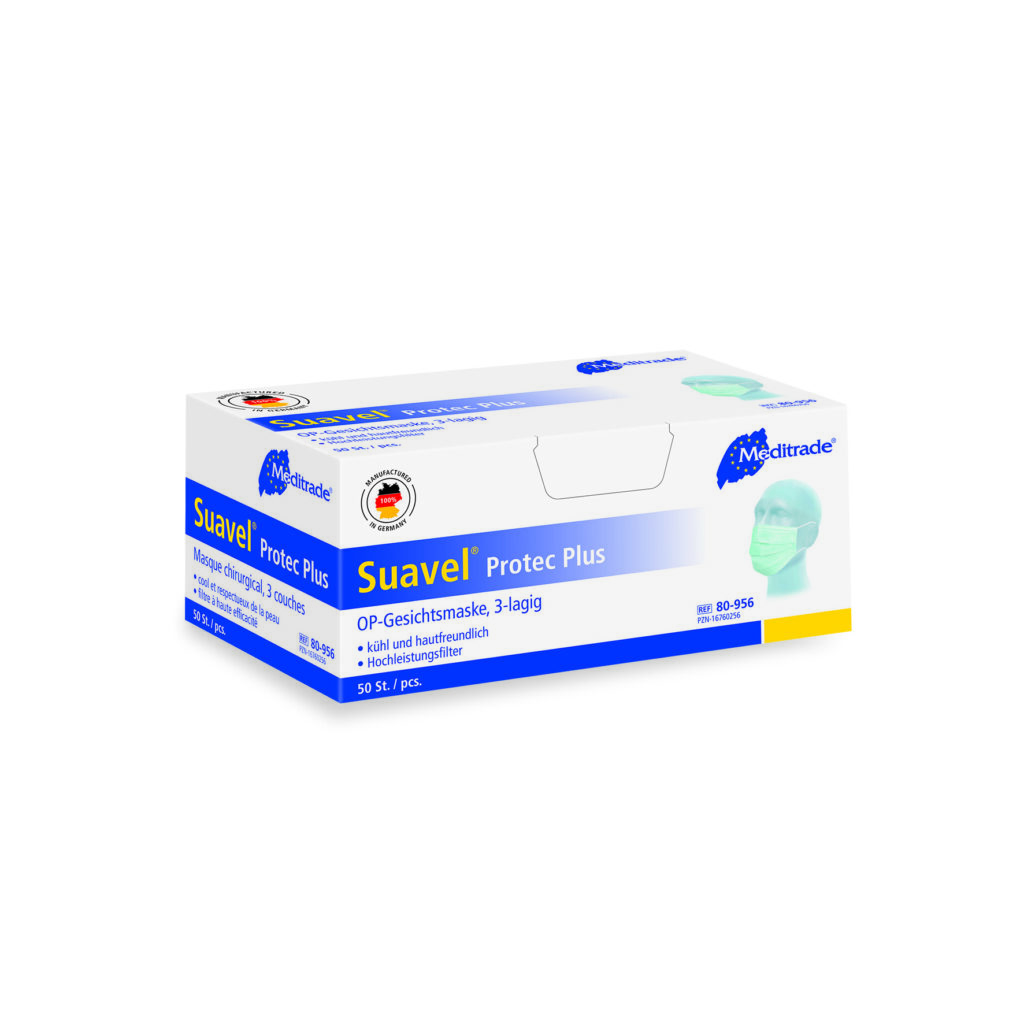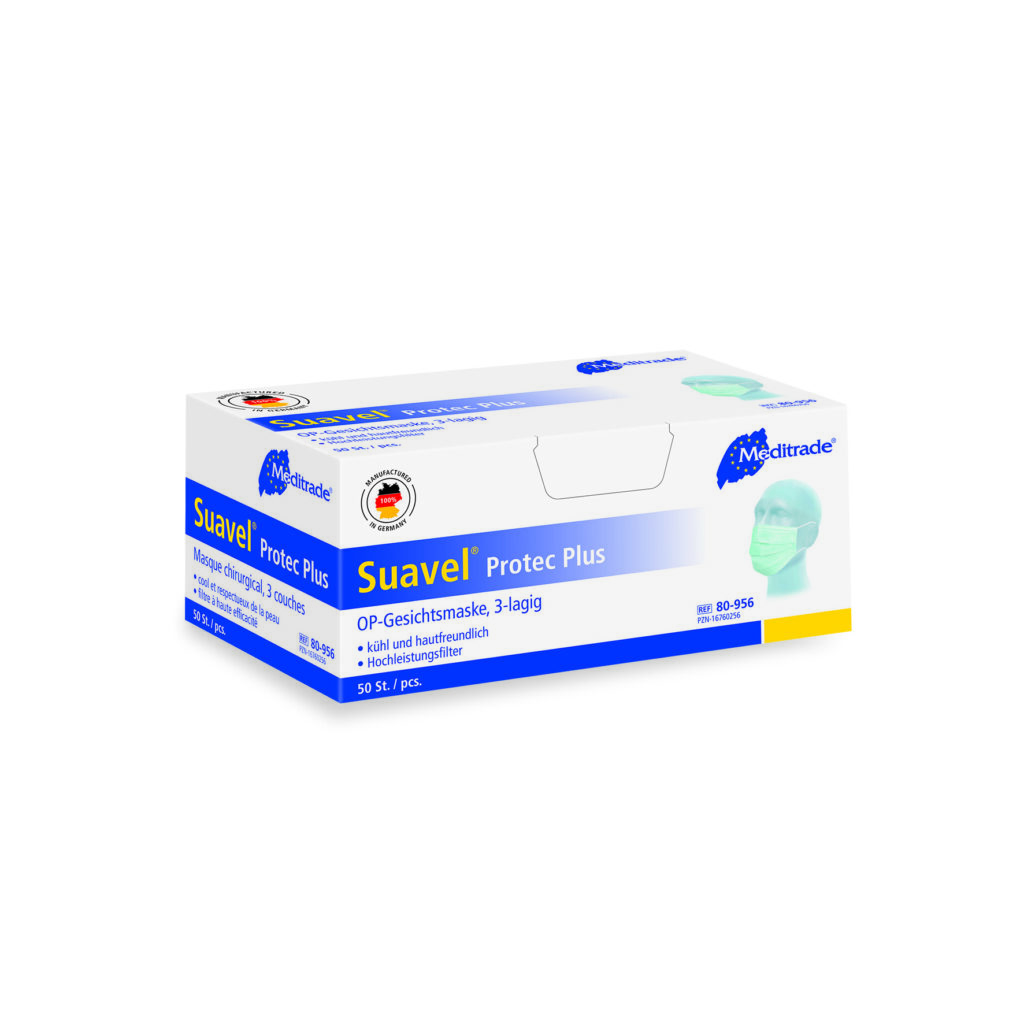 Do you want to place an order?
Our friendly Customer Service team is here to help, and they'll respond to you as quickly as possible
Suaverl® Protec Plus
OUR HIGH QUALITY SURGICAL MASK WITH ELASTIC EAR LOOPS
Our high-tech mask production in Germany
REF number: 80-955MP; 80-956, 80-957
1
For all surgical applications and for ward use, for the protection of both staff and patients.
Category:
Surgical mask type II (EN 14683 standard)
Characteristics:
Bacteria filter efficiency:≥ 98 %
This site is registered on
wpml.org
as a development site.