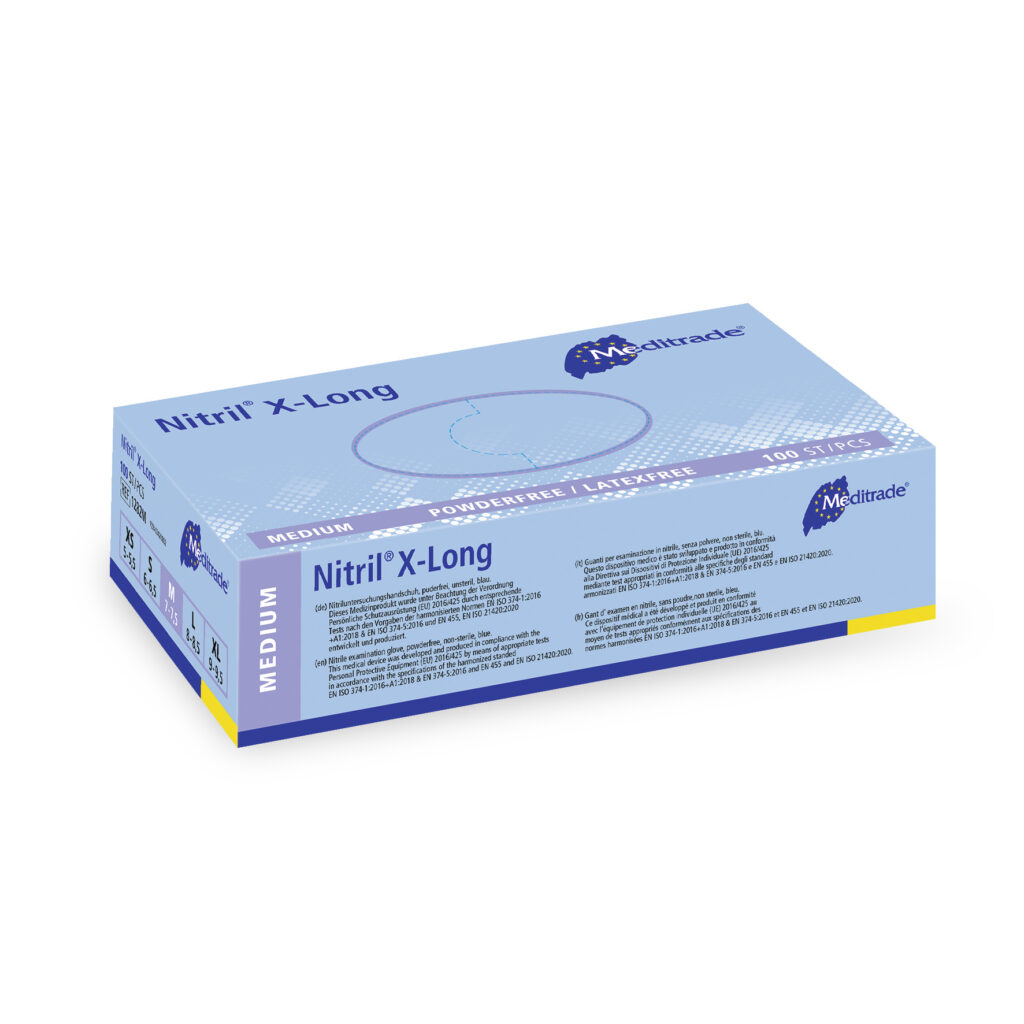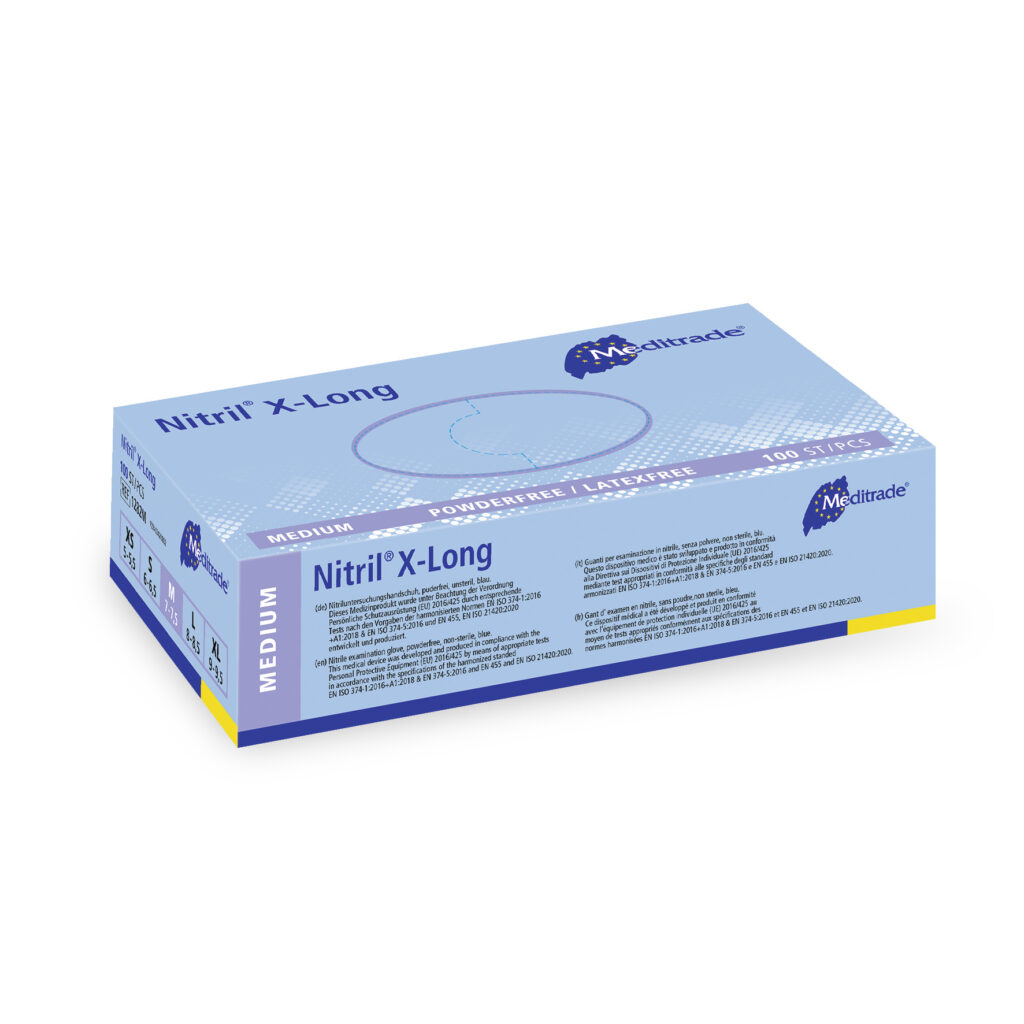 Do you want to place an order?
Our friendly Customer Service team is here to help, and they'll respond to you as quickly as possible
Nitril® x-long
OUR LONG NITRILE GLOVE
REF number: 1282
1
Due to its long cuff, this glove offers (splash) protection both for the hands and to parts of the forearms when handling liquids.
2
This makes it suited to the handling of chemicals, cytostatic agents, detergents and disinfectants.
3
The glove can also be used in the lab, pharmaceuticals and catering.
4
Also for latex allergy sufferers with a diagnosed type I allergy.
Category:
Nitrile examination glove, DIN EN 455 standard
Characteristics:
With long cuff (approx. 29 cm) for better protection. Protective glove according to PSA
Powder-, protein- and latex-free
Elastic and tear resistant
Contact:
Suitable for contact with food
This site is registered on
wpml.org
as a development site.