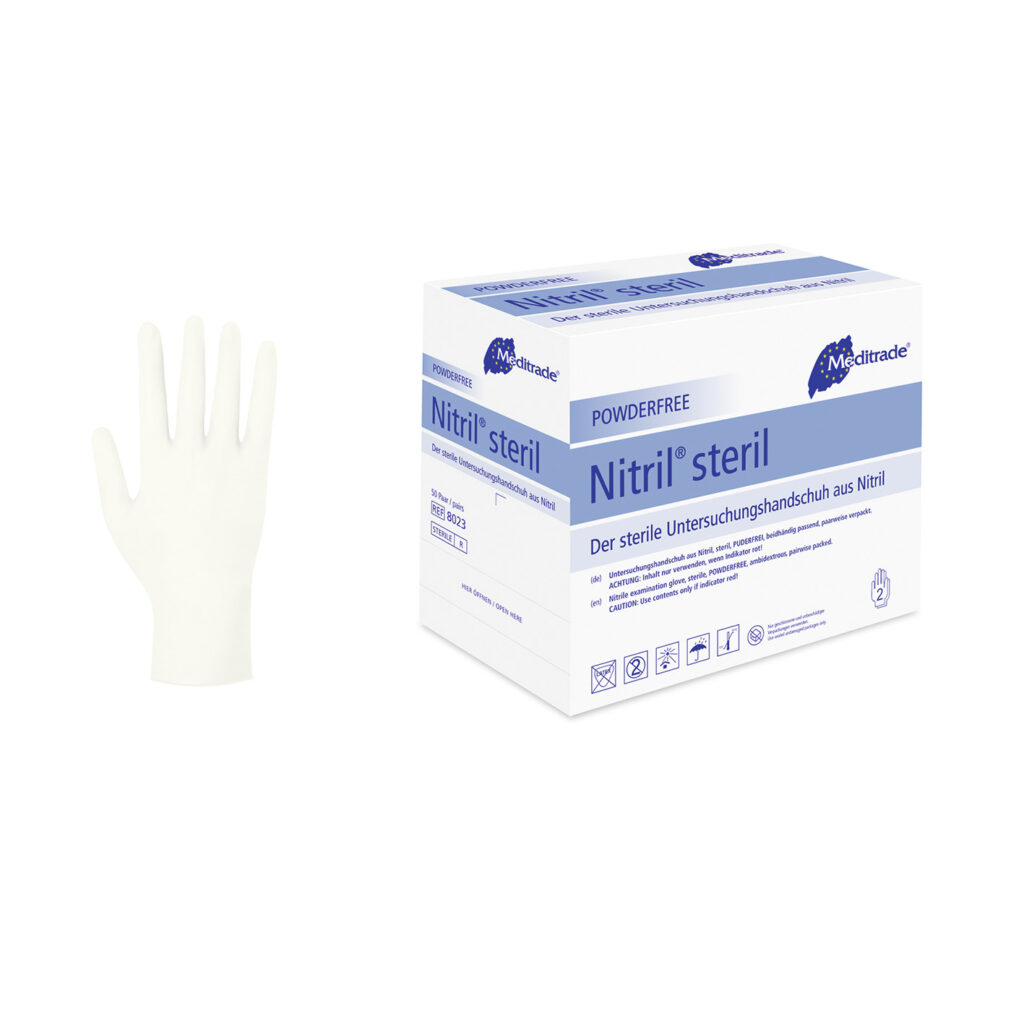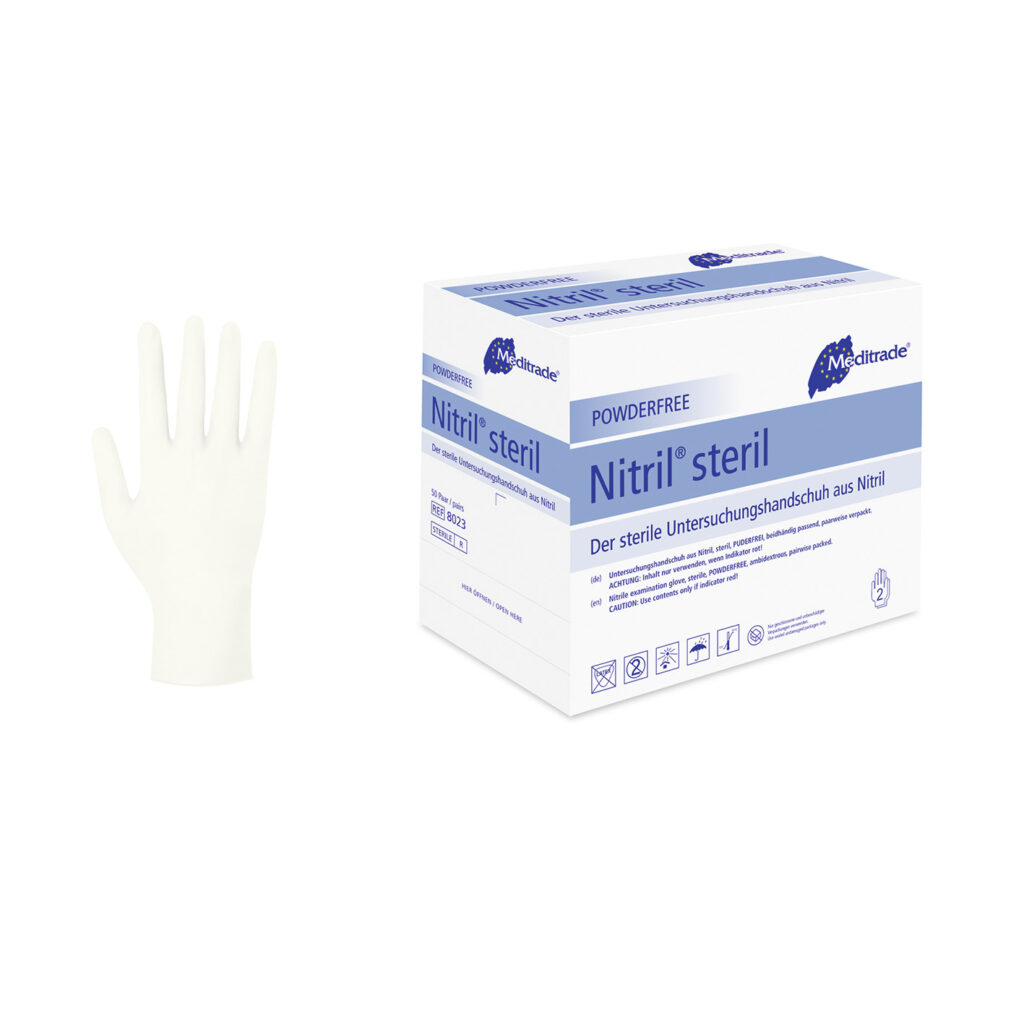 Do you want to place an order?
Our friendly Customer Service team is here to help, and they'll respond to you as quickly as possible
Nitril® Steril
Sterile nitrile examination glove
REF number: 8023
1
Usable for surgical applications.
2
Anywhere where wearers are working in a sterile environment.
3
Usable for smaller-scale surgical interventions, changing dressings, taps, etc.
4
Suitable for latex allergy sufferers with a diagnosed type I allergy.
Category:
Sterile nitrile examination glove, DIN EN 455
Characteristics:
Elastic and tear resistant
Powder-, protein- and latex-free
This site is registered on
wpml.org
as a development site.