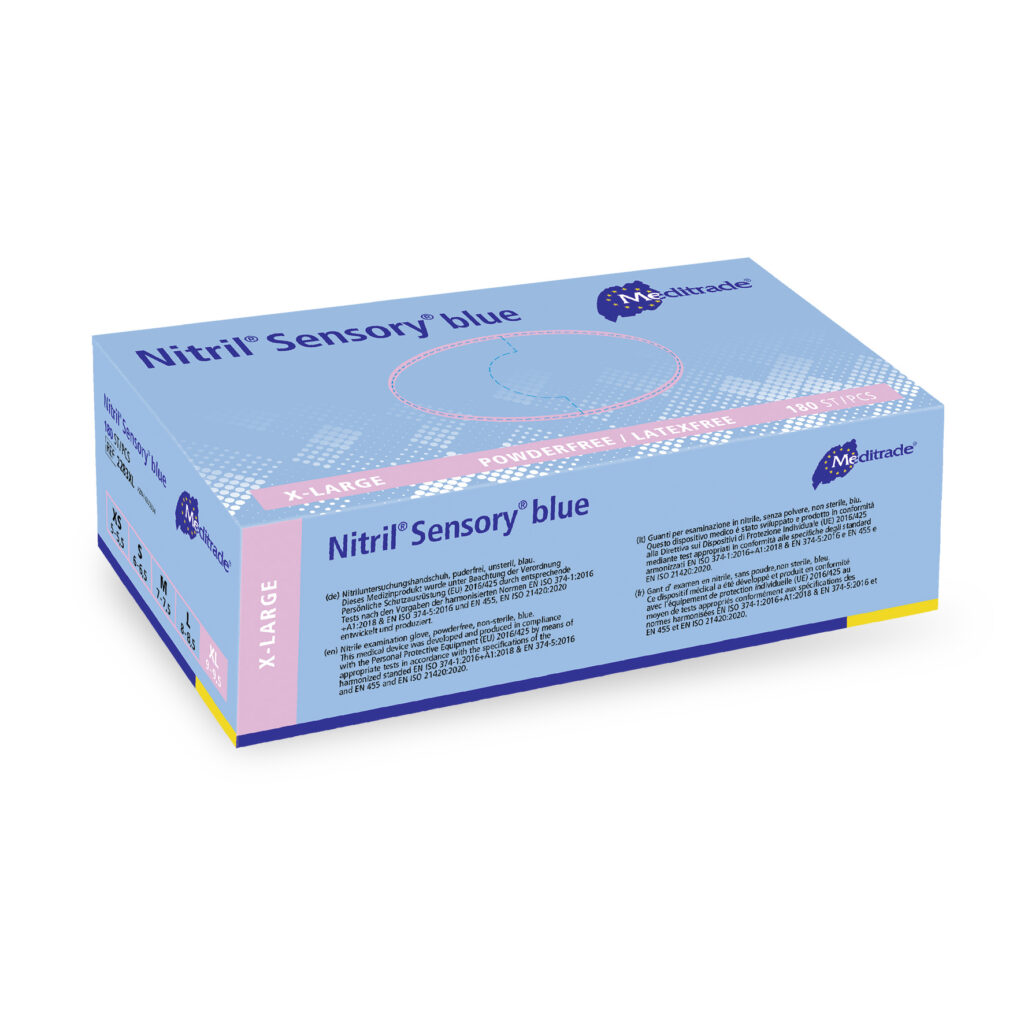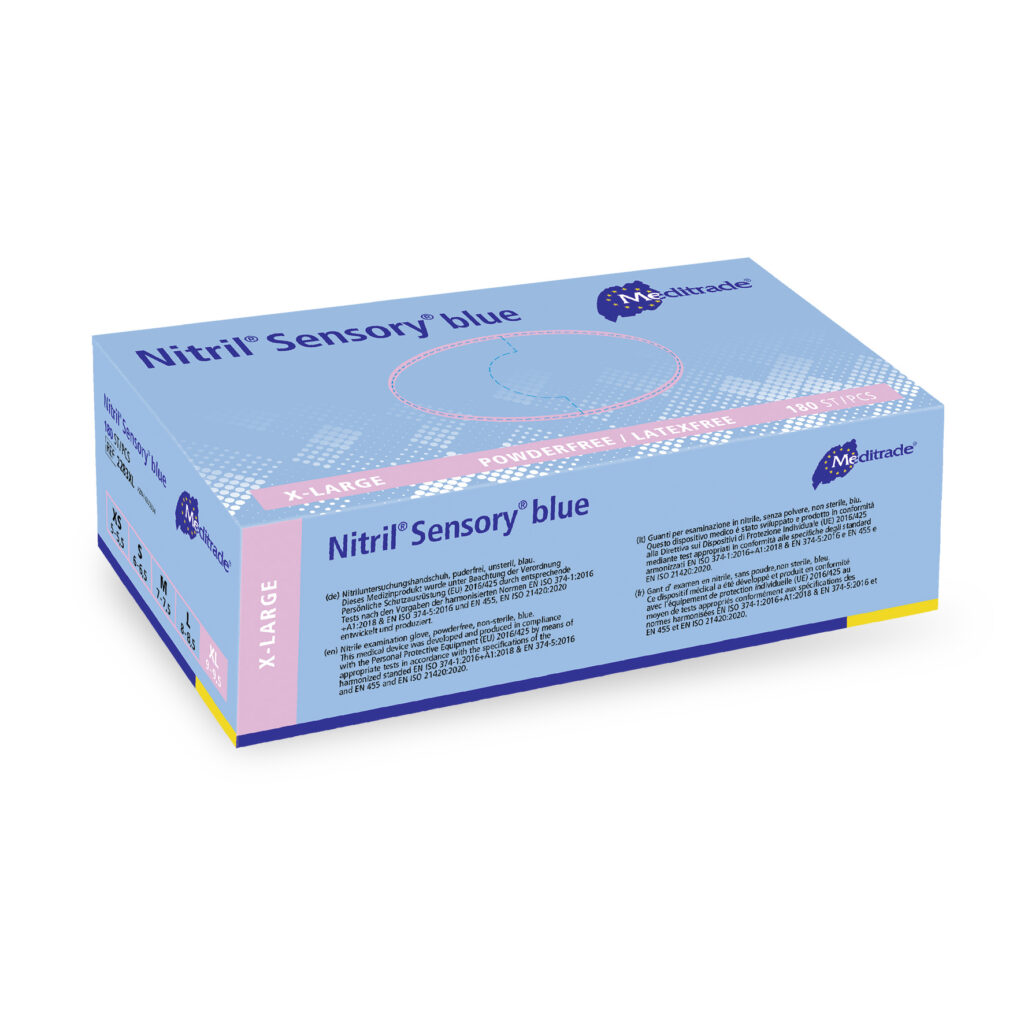 Do you want to place an order?
Our friendly Customer Service team is here to help, and they'll respond to you as quickly as possible
Nitril® Sensory®
OUR TOUCH-SENSITIVE NITRILE EXAMINATION GLOVES
REF number: 2283, 2280, 2285
1
Suitable for handling cleaning products and disinfectants and for other applications in laboratories, the pharmaceutical industry, for professional cleaning, catering and food handling in general.
2
Suitable for users with diagnosed latex allergy (type I).
Category:
Nitrile examination glove, DIN EN 455 standard
Colour:
Blue, violet-blue and white
Characteristics:
Protective glove according to PSA
Powder-, protein- and latex-free
Elastic and tear resistant
Fit:
Ambidextrous fit, with rolled edge
Contact:
Suitable for contact with food
This site is registered on
wpml.org
as a development site.