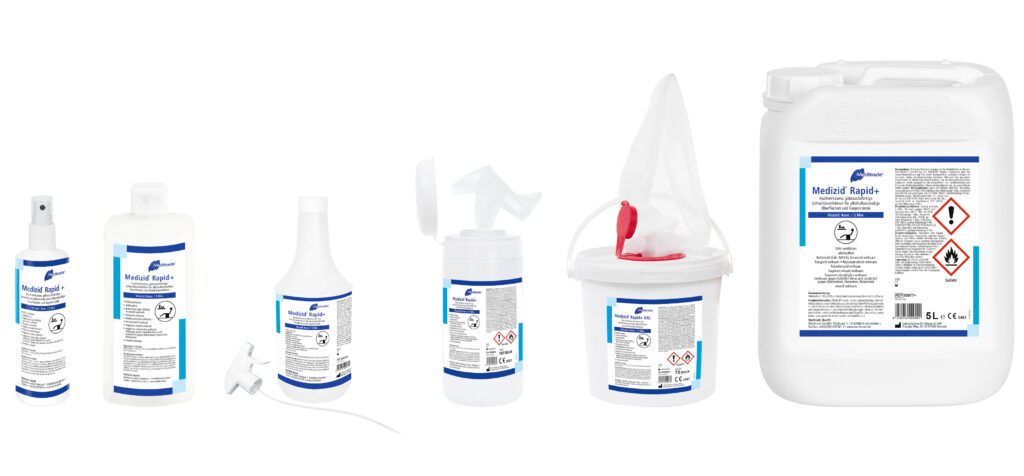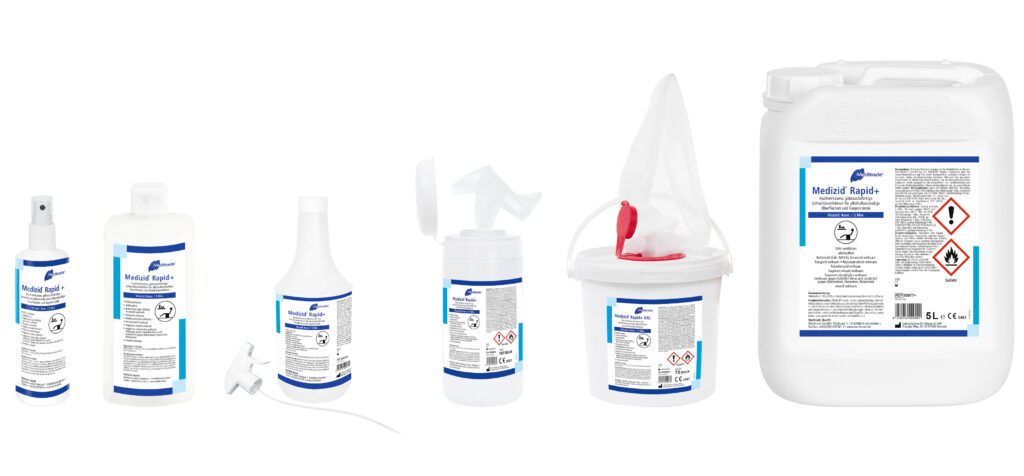 Do you want to place an order?
Our friendly Customer Service team is here to help, and they'll respond to you as quickly as possible
Medizid Rapid X
DISINFECTANT WIPES FOR ALCOHOL-RESISTANT SURFACES ON MEDICAL DEVICES
Active substances in 100 g: 0.05 g didecyldimethylammonium chloride, 63.5 g ethanol. Shelf life: 3 years (see label). Shelf life after breaking seal: 28 days. Keep containers tightly closed. Use moist wipes only. Warehousing and storage under standard storage conditions (protect from moisture, direct sunlight, heat and frost). Regulatory Requirements. Medical Device Class IIa
REF number: 00947+
This site is registered on
wpml.org
as a development site.