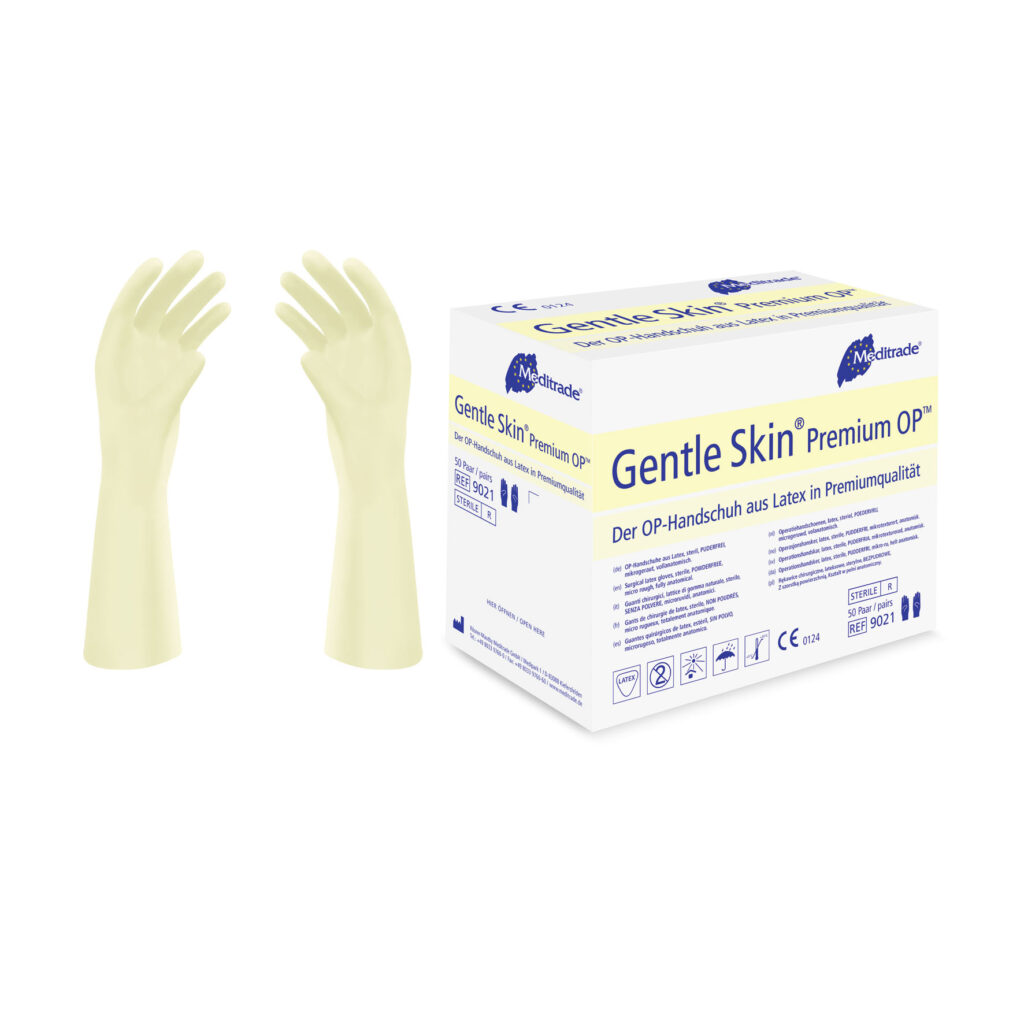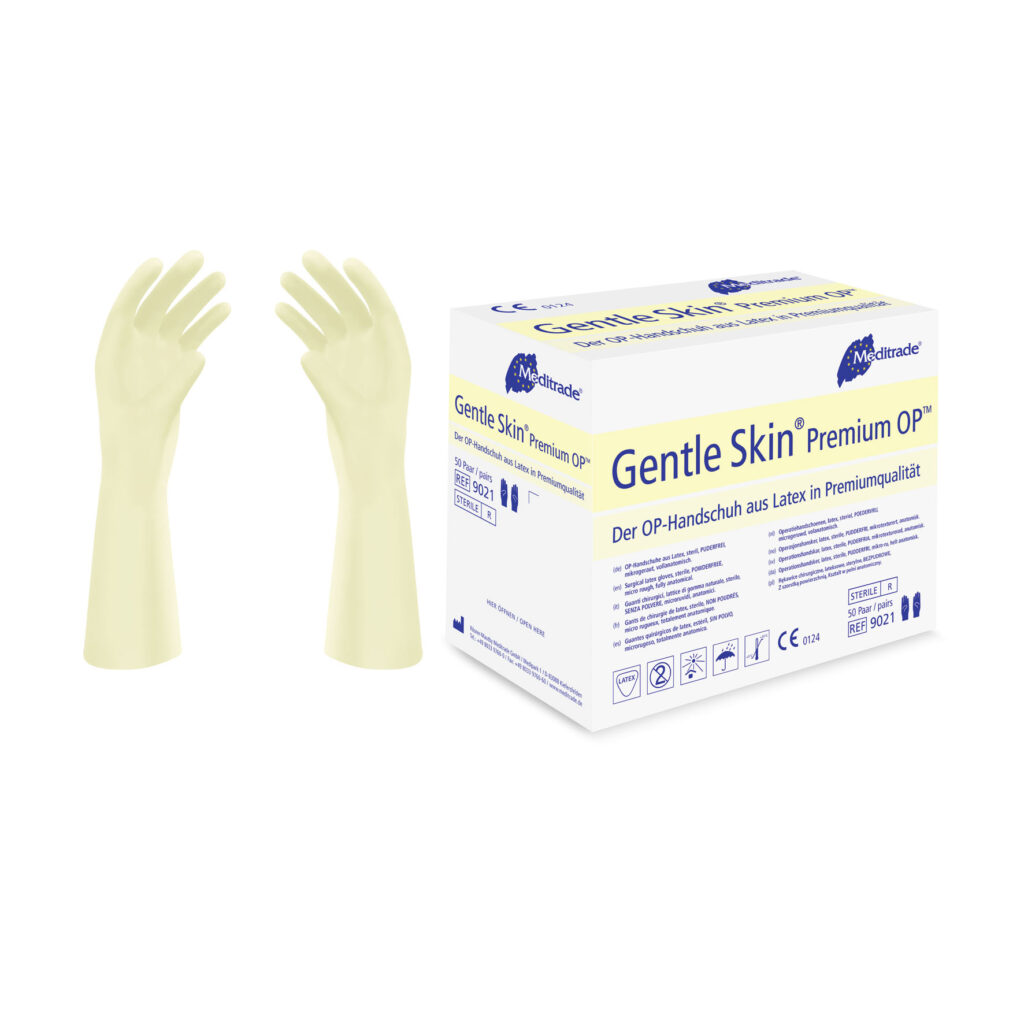 Do you want to place an order?
Our friendly Customer Service team is here to help, and they'll respond to you as quickly as possible
GentleSkin® Premium OP™
THE POWDER-FREE LATEX SURGICAL GLOVE
REF number: 902155-90219
1
Especially suited for vascular surgery, orthopaedics, abdominal surgery and in all surgical fields with sterile requirements.
2
Applied anywhere there is an identified risk of contamination for the user in a sterile environment.
3
For highly infectious situations in hospitals, general practice, in laboratories and in the pharmaceutical industry.
4
Also suitable for double-gloving.
Category:
Powder-free latex surgical glove (DIN EN 455 standard)
Characteristics:
Protective glove according to PSA
Sterile (ISO 11137-2 standard)
Anatomical fit modelled on natural hand posture
Fit:
Left- and right-handed, with rolled edge
This site is registered on
wpml.org
as a development site.