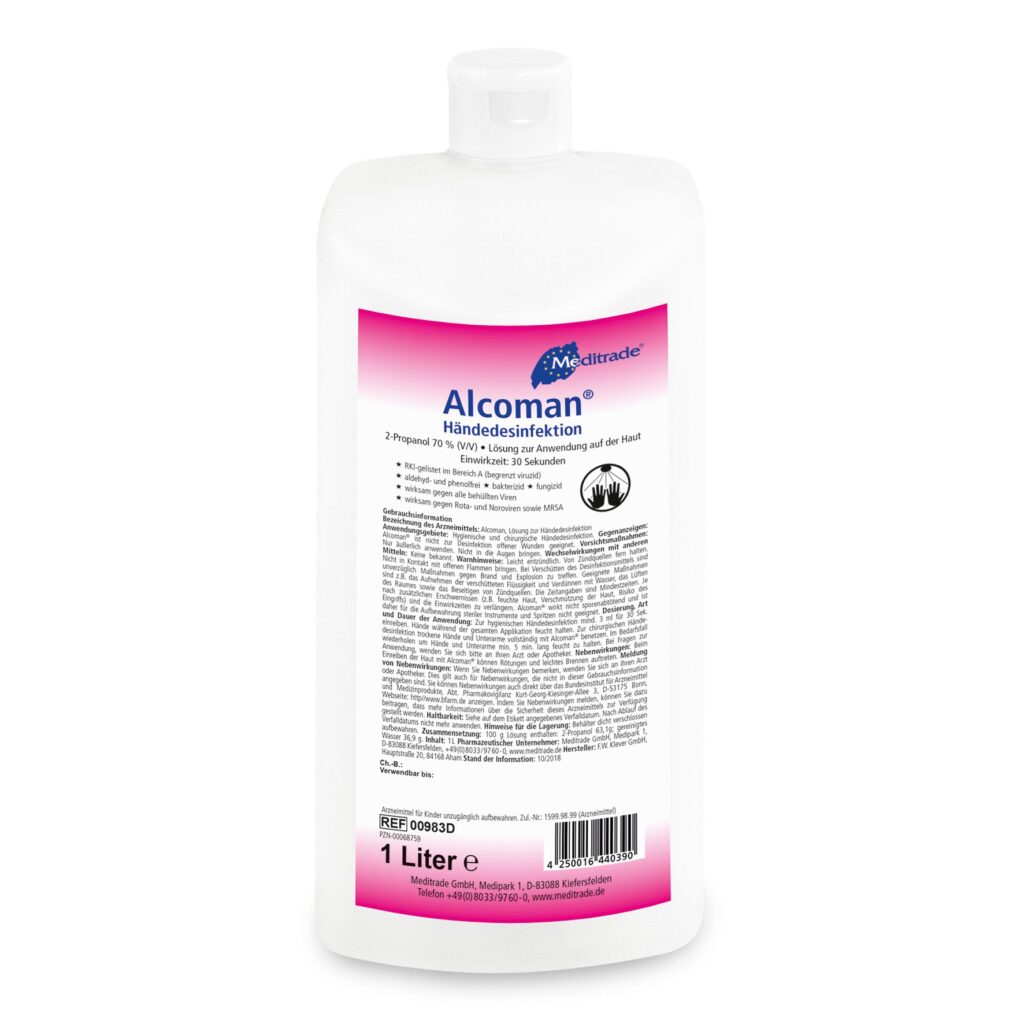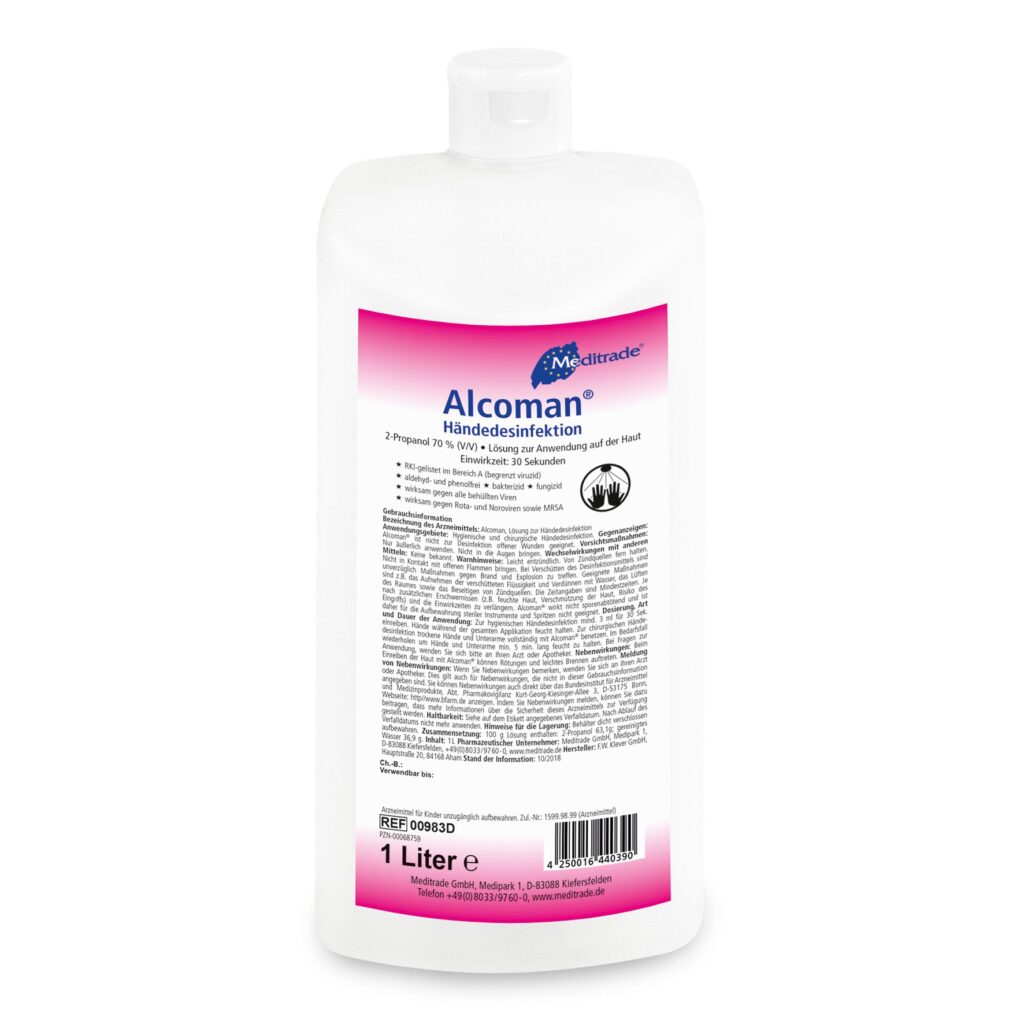 Do you want to place an order?
Our friendly Customer Service team is here to help, and they'll respond to you as quickly as possible
ALCOMAN® +
THE HAND DISINFECTION
Ready-to-use, alcohol-based antiseptic for hygienic and surgical hand disinfection. Excellent skin compatibility. Especially suited to frequent application. Dermatologically tested. Acts quickly and thoroughly.
REF number: 00983
This site is registered on
wpml.org
as a development site.