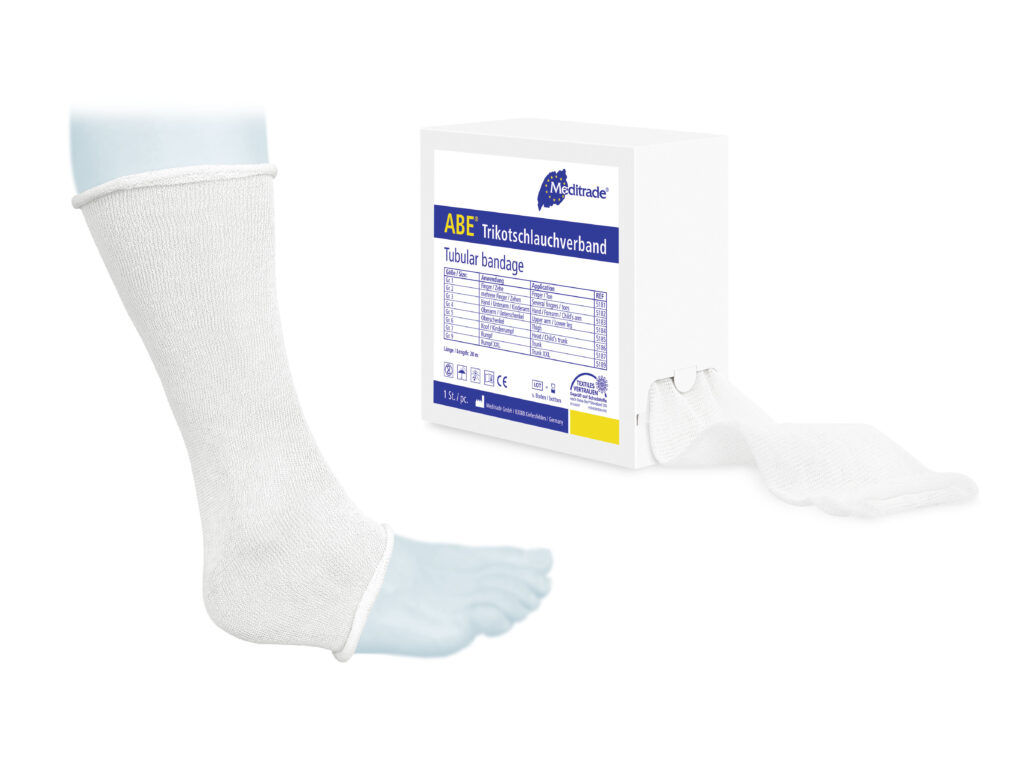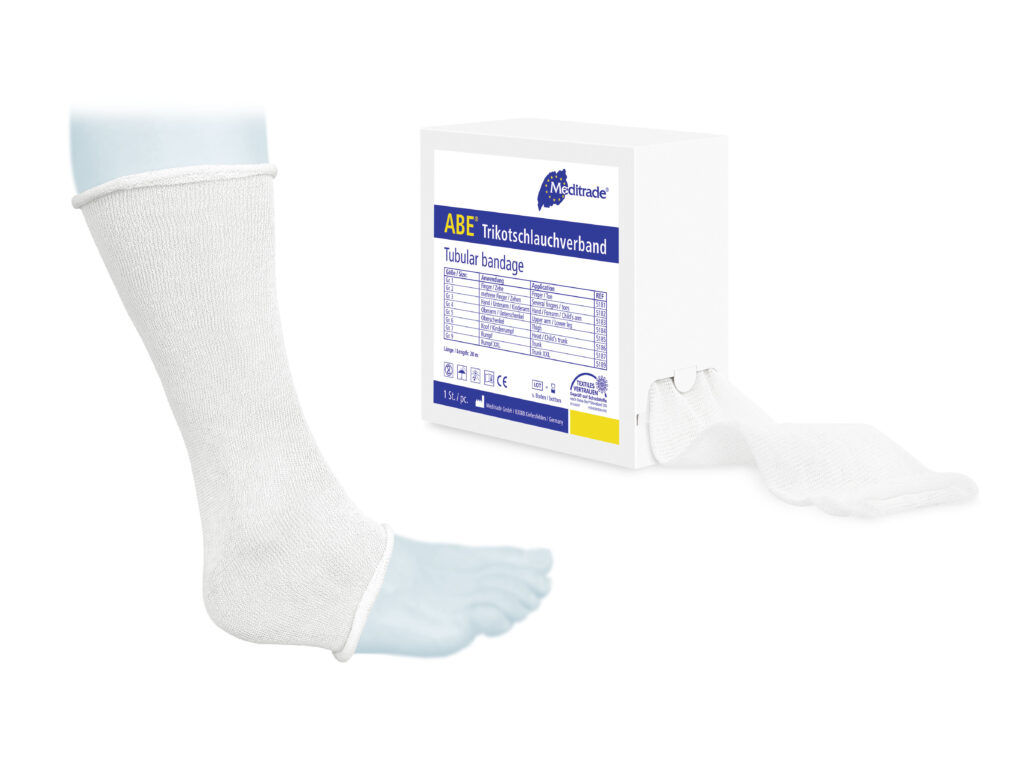 Do you want to place an order?
Our friendly Customer Service team is here to help, and they'll respond to you as quickly as possible
ABE® TUBULAR BANDAGES
OUR UNIVERSAL FINE-MESH KNITTED FABRIC TUBE
REF number: 5181-5187
1
As a pressure-free bandage and an underlay or overlay to protect the skin for zinc paste/ plaster bandages. For immobilising and traction bandages.
2
As an overlay for splints.
1
Tube bandage made from 100% cotton
2
Stretches lengthways and widthways
4
Can be cut anywhere to fit
5
Seamless to avoid creating pressure points
This site is registered on
wpml.org
as a development site.