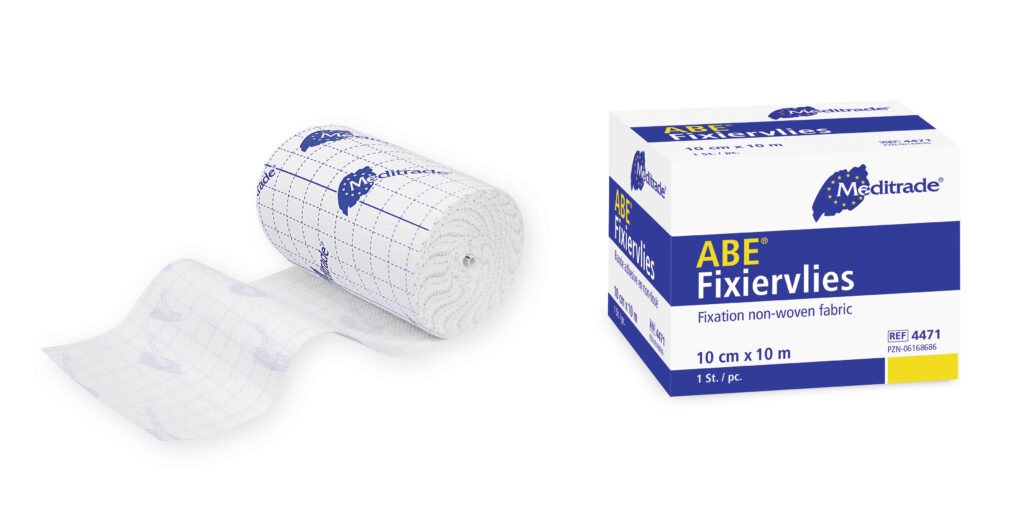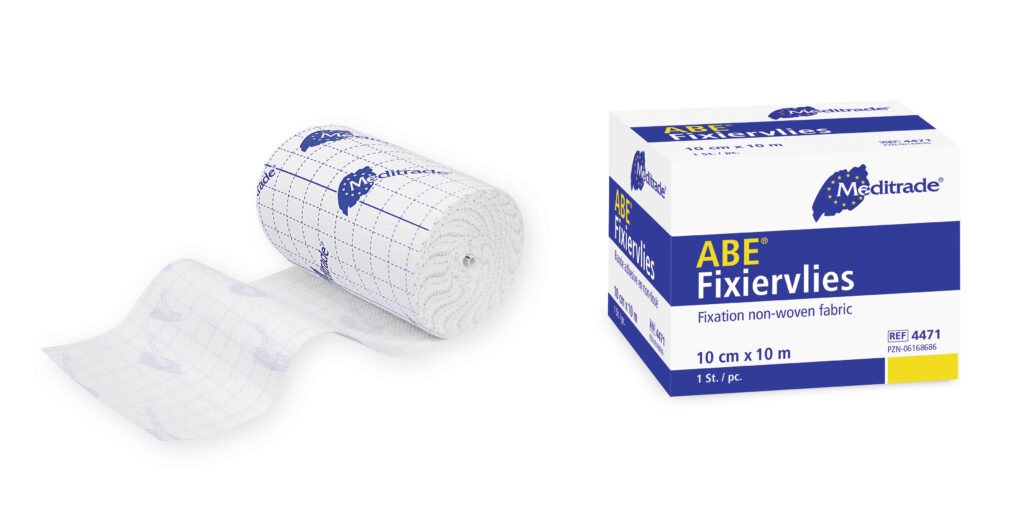 Do you want to place an order?
Our friendly Customer Service team is here to help, and they'll respond to you as quickly as possible
ABE® fixation non-woven fabric
OUR SELF-ADHESIVE NON-WOVEN FIXING MATERIAL
REF number: 4470-4473
1
For covering and fixing large bandaged areas in medical applications.
2
For securing cannulas, drainage tubes, probes, catheters, measuring instruments, etc.
3
For securing bandages to joints, and other round/tapered parts of the body.
1
Self-adhesive non-woven fixing material, white
2
Stretchable widthways (min. 100%)
3
Less risk of the integrated wound pad sticking to the wound
4
Coated with polyacrylate adhesive
This site is registered on
wpml.org
as a development site.